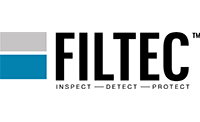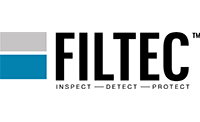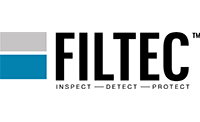 Filtec North America
FILTEC is the global leader for in-line container inspection technology and solutions for the beer industry. FILTEC increases the efficiency of your production line while protecting your brand and customers from damaged or contaminated products.  
FILTEC provides inspection solutions for: 
Empty bottles/cans 
Fill level 
Filler valve monitoring 
Pressure/dud detection 
Cap/crown and closure 
Label presence and positioning 
Missing or low-fill containers in cartons 
Missing/Misaligned/Too much thermal glue on cases 
We work with the largest names in the beer industry, while offering cost-effective solutions for breweries of any size with high-speed lines. Benefits of FILTEC inspection machines include: 
Our machines use the latest Vision, Sensor, and Photon technologies.  
Our solutions are compact and enable fast changeover.
We significantly reduce chances of cross-contamination compared to other inspection approaches. 
FILTEC machines are modular and integrate with our INTELLECT intelligent touch-screen interface, which scales to address multiple areas of inspection on your line from a single unit.  
With FILTEC solutions, you will reduce expensive waste, ensure a long shelf-life for your products, and ensure a perfect product makes it to the point of sale – ensuring high return on investment. You will reduce customer complaints, protect your brand, and meet the challenges of a changing/reduced workforce by automating the inspection process. Contact us today to learn how FILTEC fits the needs of your production lines! 
Kontakt
Filtec North America
3100 Fujita Street - PO Box 2945
90505 Torrance, CA
USA
---
Ansprechpartner