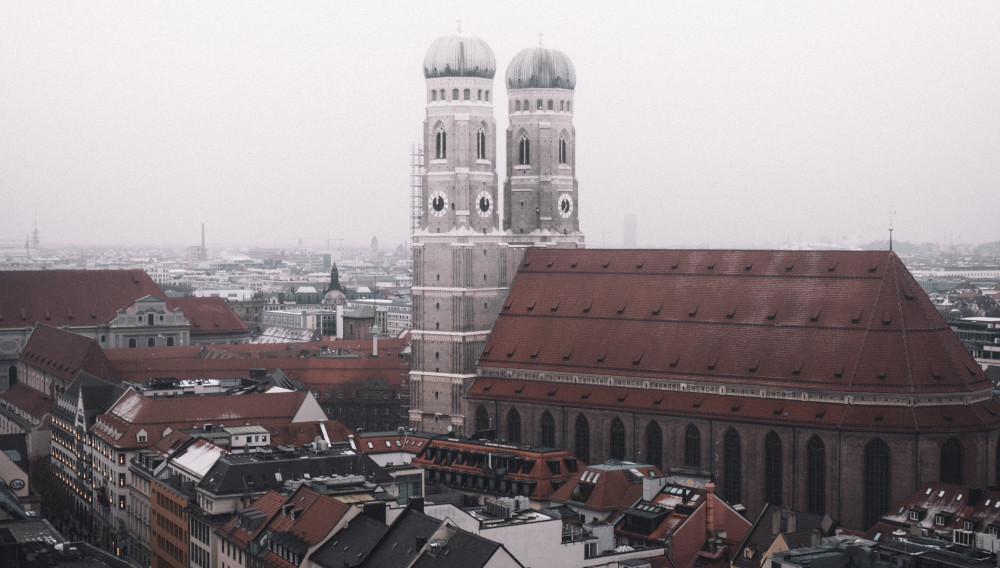 07 February 2022
The giants of brewing history: Gabriel Sedlmayr II (the younger)
King of the beer pioneers | Munich brewer Gabriel Sedlmayr II, the person responsible for the Spaten Brewery rising to become the leading brewery in Europe, is without doubt the brightest light among the numerous outstanding brewery entrepreneurs of the 19th century – and thus he shall have the honor of being the first to be showcased in the BRAUWELT series "The giants of brewing history".
Born in 1811, his wealthy, future-looking father and namesake saw that he received the best possible education, including instruction with a private tutor. After completing his apprenticeship as a brewer, he began traveling extensively in an ever-increasing radius: first in Bavaria, then to Holland and Belgium, and finally to England and Scotland. In particular, his trip to the British Isles in 1833/34 together with his best friend Anton Dreher from the Schwechat Brewery (and partly with Lederer from Nuremberg and Meindl from Braunau) went down in the annals of brewing history. His father had always supported him and allowed him a great deal of freedom: "Do what you like if you think you can derive something of commercial value from it."
Industrial espionage revolutionized brewing technology on the Continent
The two young brewers returned to the Continent with knowledge that was not always acquired legally – there are legendary anecdotes of industrial espionage and illegal sample collecting, including one which involved a valve in a walking stick. This information provided by the two was a giant leap forward for the age-old brewing technology of the Continent. Using a saccharometer (or an "Aräometer" as it was called back then) as well as a thermometer were new to the breweries of Germany and Austria at that time. So was the use of a microscope for analysis and tubular heat exchangers for chilling the pitching wort.
With these and other innovations in malting and brewing practices, Gabriel Sedlmayr revolutionized brewing technology on the Continent. He viewed himself "not only" as a brewer and entrepreneur, but also as an engineer. Sedlmayr no longer wanted to simply leave brewing to chance. His innovative, bottom-fermented beers were of a sensational quality and were far ahead of his competitors.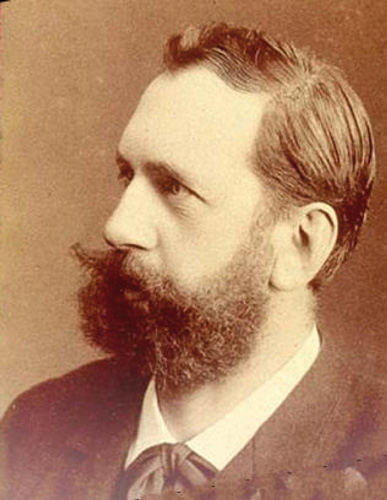 He was so industrious that he exported beer to England – the leading beer nation at the time. And it met with such great success that his beer soon became synonymous with Bavarian beer abroad, whose good reputation was largely based upon beer from the Spaten Brewery in the decades that followed.
Friendships with brewers throughout Europe
Sedlmayr was extremely adept at making friends. He was a networker who befriended brewers all over Europe, including Michael Bass from Burton-on-Trent, England, or the Dutch brewer Gerard Adriaan of Heineken, to whom he recommended the brewmaster Wilhelm Feltmann.
This aided him in reaping the rewards from the new innovations and developments of others, and in turn, he willingly shared his knowledge and achievements. A good example of this was his decades-long friendship with Jacob Christian Jacobsen, a Dane of the same age. Jacobsen had taken over his father's small brewery in 1835 and gradually turned it into a large-scale operation. In October/November of 1845, he visited Sedlmayr in Munich and received a batch of Bavarian lager yeast before he returned home. This proved to be the foundation for the further success of Jacobsen's Carlsberg Brewery.
Back in Denmark, his laboratory manager Emil Christian Hansen was successful in producing pure yeast cultures in 1881, which can ultimately be traced to Sedlmayr's gift of yeast. Jacobsen apparently was not one to forget a favor, because the first German brewery to receive a pure yeast culture, delivered as a gift by express messenger from Copenhagen, was Sedlmayr's Spaten.
Sedlmayr's networking talents helped his sons, allowing them to study and learn from the leading brewers in the countries they visited on their educational trips.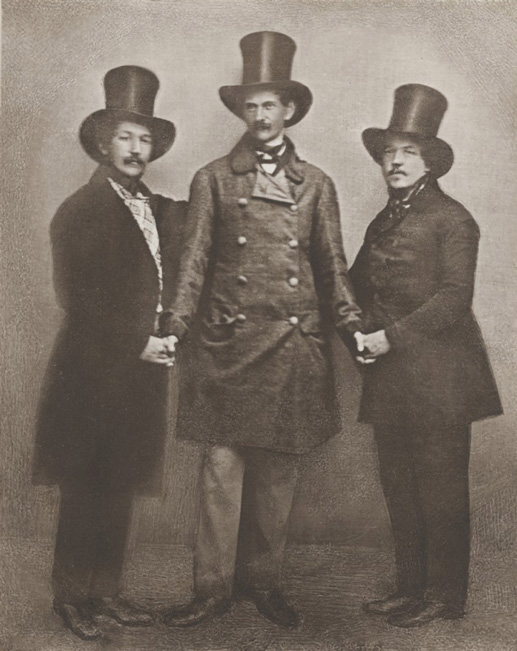 His years of collaboration and patron-age – there is no other way to describe this game of patience – with Professor Carl von Linde in developing the first viable refrigeration system has long been a cherished episode in German industrial history. It almost goes without saying now that von Linde's first permanently operational refrigeration machine was installed at the Spaten Brewery.
Expanding Spaten through technological advancements to become a leading brewery
After the untimely death of his father in 1839, Sedlmayr took over the brewery at the age of only 28. He systematically expanded the brewery beginning in 1851. Strategic real estate purchases went hand-in-hand with a lavish, modern concept. In particular, the visionary planning of his properties in Munich set him apart from other brewers, such as his friend Dreher, who preferred to acquire additional breweries in other cities rather than producing beer exclusively at his parent company. Sedlmayr's strategy proved to be more enduring in light of the troubled times ahead – and indeed, to this day –, since his vision was not bound by national borders.
The introduction of bottled beer, along with advances in steam generation and refrigeration, eventually allowed the Spaten Brewery to emerge as the technological leader among the breweries in Munich. Spaten also brewed more beer than the other breweries, with the largest annual production volumes from 1867 onward. Although he had already taken over a successful brewery – his father had already done a fair amount of indispensable pioneering work, especially with regard to malt kilns – under his guidance, the annual production volume of Spaten Bräu increased by a factor of 12, to over 600 000 hectoliters!
In addition to his outstanding business success with his own brewery, he was also politically and socially active: as a Kommerzienrat (a distinguished Councillor of Commerce) as well as a member of the state parliament, of a polytechnic association and of the chamber of commerce, but also as a generous supporter of the less fortunate in society. In light of these other accomplishments, his authorship of two successful books on beer brewing almost pales in comparison.
No one would be surprised if, due to this array of achievements, his private life had been neglected. But that was not the case. As tradition would have it, he married a brewer's daughter, Anna Rosalia (née Schwangart), to whom he was happily married for over 50 years. They were blessed with many children, first with four sons, the eldest of whom died at the age of just 26. The other three sons went on to succeed their father in the brewery in 1874. After the sons were born, five daughters were brought into the world. Their caring father married all of his daughters into "the very best families", in keeping with the traditions of the times.
Co-founder of the German Brewers' Association
After handing over the brewery to his sons, Gabriel Sedlmayr devoted himself to politics and various brewers' organizations – well beyond the borders of Bavaria. He served as president of both the Bavarian and the German Brauertag (a festival held by breweries), was a co-founder of the Bavarian Brewers' Association and the German Brewers' Association – in the latter he was named as the first ever honorary member.
Such a life of accomplishment could not remain unsung, without some recognition for his efforts in the form of official awards. And there were several, such as the gold medal at the World's Fair in Paris in 1867. Spaten Bräu was the only German brewery to receive an award – a tremendous honor that could also be utilized for marketing purposes. Fourteen years later, the city of Munich honored Gabriel Sedlmayr with the Golden Citizens' Medal, the highest award possible for citizens of Munich and one that has been awarded to less than eighty recipients since 1824!
His sons successfully led the brewery into the 20th century. When Gabriel Sedlmayr II shut his eyes for the last time on October 1, 1891, Spaten Bräu was one of the world's leading breweries. And the world lost one of the greatest members of the brewing community. Gabriel Sedlmayr's gravesite is located in the Alter Südlicher Friedhof (Old South Cemetery) in Munich, gravesite 5, row 17, number 27/28.
A new series of articles on the giants of brewing history
 "We are dwarves standing on the shoulders of giants." This statement, often read and heard, usually refers not so much to one's own modest self-image, but is understood as an appreciation of pioneers, of trailblazers and of those who lay the foundations for a field of research. Pioneers of this nature are also present in the history of beer brewing. In the past, the excellent quality and variety of this beloved beverage we enjoy today could not simply be taken for granted. It is the result of centuries of work, experience and research – with numerous setbacks and failures, missteps and rivalries.
But there have always been people who bravely faced adversity. They looked to the future, daring to create something better, something new, different or even revolutionary. This new series of articles in BRAUWELT International is dedicated to these prime movers. In our short profiles, we will introduce you to the "giants of brewing history": brewers, scientists, engineers, inventors, and business owners from Germany, Austria, Holland, Denmark, the UK, Ireland and the USA who have made outstanding contributions in the past to bring us "our beer" in the present. Some names are well known, even among those not ensconced in the brewing world, while only specialists will recognize others – and some may have been completely forgotten. It's time we met a few of them.