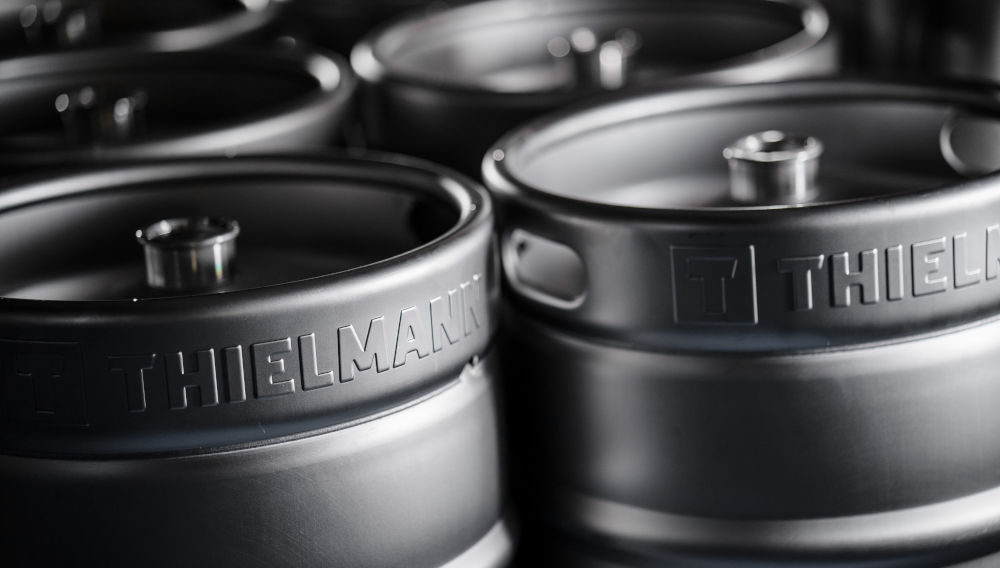 03 June 2022
Thielmann joins Steel Keg Association as founding member
Joint project | In April 2022, container company Thielmann has joined together with other leading keg supply chain players to form the Steel Keg Association, a marketing-focused non-profit organization that aims to increase the volume of beer and other beverages served from stainless steel kegs. These partners include Blefa, Hillebrand Gori, Micro Matic, MicroStar Logistics, and Schaefer Container Systems.
The Steel Keg Association's mission is underpinned by stainless steel's sustainability credentials. A single stainless steel keg has an approximate lifespan of over 30 years, and at the end of its life, is 100 % recyclable. Combined with quality, durability, and hygiene, this makes stainless steel kegs the optimal choice for transporting and storing beverages.
Research supports this statement. The new ISO-14040 framework Life Cycle Analysis published by Deloitte demonstrates the use of steel kegs is key to a circular economy. Kyle Tanger, Managing Director of Deloitte's US sustainability practice, said: "Steel kegs are truly one of the best examples of reusability and circularity, with decades of reuse potential. In the US, compared to single-use containers, steel kegs save over 400,000 metric tons of greenhouse gasses (GHGs) and keep roughly 500,000 tons of packaging out of landfills each year."
The Steel Keg Association's efforts will be focused on the US beer market initially, expanding to the UK and Western Europe later in 2022.