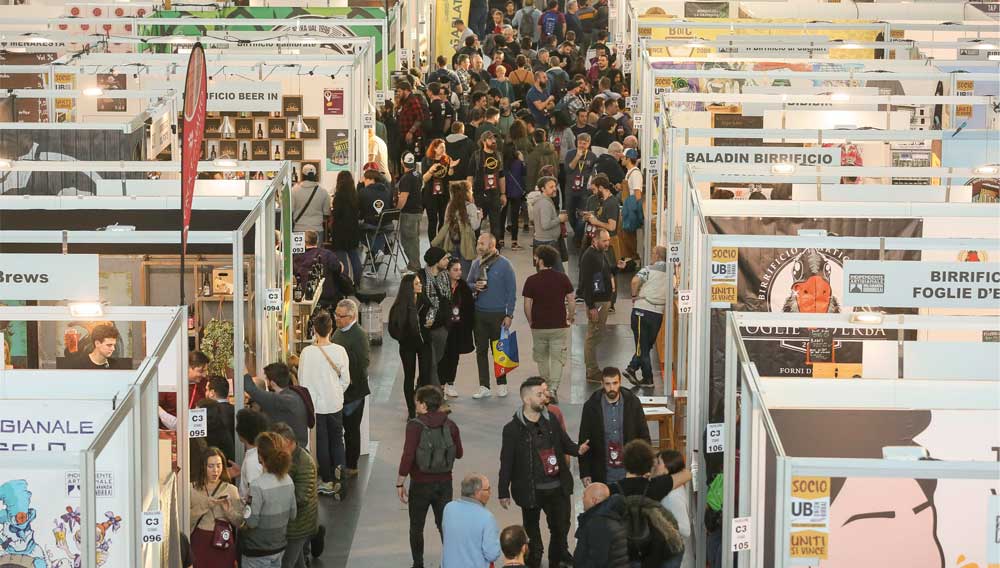 16 April 2020
A unique show in Italy
Beer&Food Attraction | Beer&Food Attraction and BBTech Expo 2020, the Italian Exhibition Group expositions dedicated to out-of-home experiences, took place from 20 to 23 February 2020 at Rimini Expo Centre, reporting over 33 000 attendees.
It turned out to be a unique show in Italy, which has been able to grow on the international front and unite the entire food and beverage supply chain dedicated to the out-of-home market. And ithas also kept the promise implicit in the development of the brand: integrating food as a successful component.
The international activity has increased greatly: over 1300 buyers from 70 foreign countries visited the expo (30 % more than 2019). A hundred of them, thanks to the collaboration with the ITA Italian Trade Agency, took part in a special program of reception, hospitality and business meetings with exhibiting firms. Most visitors came from Great Britain, Spain, Switzerland and Germany.
BBTech Expo's role as the most comprehensive showcase of technology and equipment for the production and packaging of beverages was confirmed by crowded stands and great participant satisfication thanks to this format (the only one in Italy) of intra-business between beverage producers and machinery manufacturers.
Business development was favoured by the fundamental reconfirmation of strategic collaborations of various types with Unionbirrai, Italgrob Italian Federation of Horeca Distributors, FIC the Italian Federation of Chefs, FIPE Federation of Bars and Catering, CAST Alimenti, Assobirra and Mineracqua. This teamwork was appreciated by trade members, who showed their great approval for the re-proposal of the International Horeca Meeting, organized by Italgrob, Unionbirrai's Beer of the Year contest and the Italian Cuisine Championships, the most important and complete Italian competition for all the categories of cuisine, organized by the Italian Federation of Chefs.
Meeting opportunities also increased, thanks to the events organized in the various arenas and dedicated to workshops and in-depth discussions, as well as training and updating meetings. Pizza Experience and Mixology Lab were in the spotlight.
Beer&Food Attraction and BBTech Expo therefore confirm their unique format, a B2B appointment at which excellent beer and top beverages (water, soft drinks, spirits) meet quality food for the Horeca channel and the most advanced technology for combining food and beverages is shown.
Beer&Food Attraction and BBTech Expo's next edition will take place at IEG's Rimini Expo Centre from 20 to 23 February 2021.
Keywords
trade fairs Italy beer brewing
Source
BRAUWELT International 2, 2020, page 110
Companies
Italian Exhibition Group S.P.A., Rimini, Italy