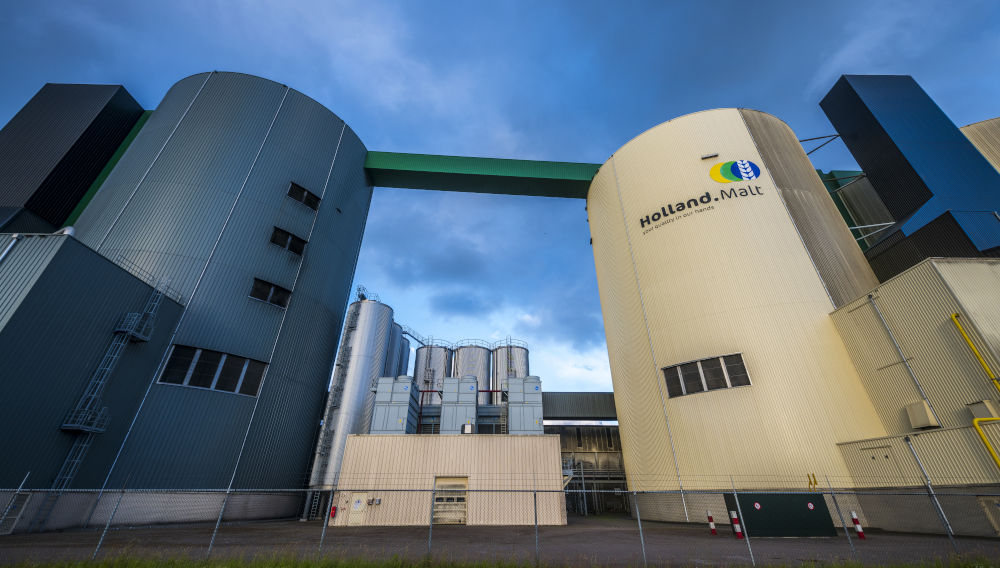 28 January 2022
Holland Malt realises emission-free malthouse in Eemshaven
Emission-free | In December 2021, Holland Malt has started the realisation of a completely emission-free malthouse in Eemshaven, province of Groningen. Thanks to a new, innovative heat system, the malting process no longer uses fossil fuels, biomass or other energy sources that cause harmful emissions. With this, the malthouse is taking a big step in its energy transition. The system that is to ensure this transition will be fully operational in 2024.
By completely turning off the gas tap, the malthouse reduces its CO2 emissions, comparable to the emissions of 14 000 households per year. The biggest innovation in the energy transition of the malthouse is the reuse of its own residual heat and the energy savings this produces by using heat pumps. The residual heat from the drying process is captured at 23 degrees and can be upgraded to the required 85 degrees by means of the heat pump. This way, it can be reused for the next drying process. The use of the heat pump results in an energy saving of 67 percent. The heat system must of course be supplied with energy. This energy is entirely obtained from sustainable energy sources such as wind and solar energy.
This sustainability project has been shaped thanks to the collaboration with the Province of Groningen, Groningen Seaport, RWE and the Dutch government. The first major customers (brewers) have also joined the project and are investing in making the chain more sustainable. From 2024 onwards, these breweries will purchase 100 percent emission-free produced malt from the malthouse in Eemshaven.