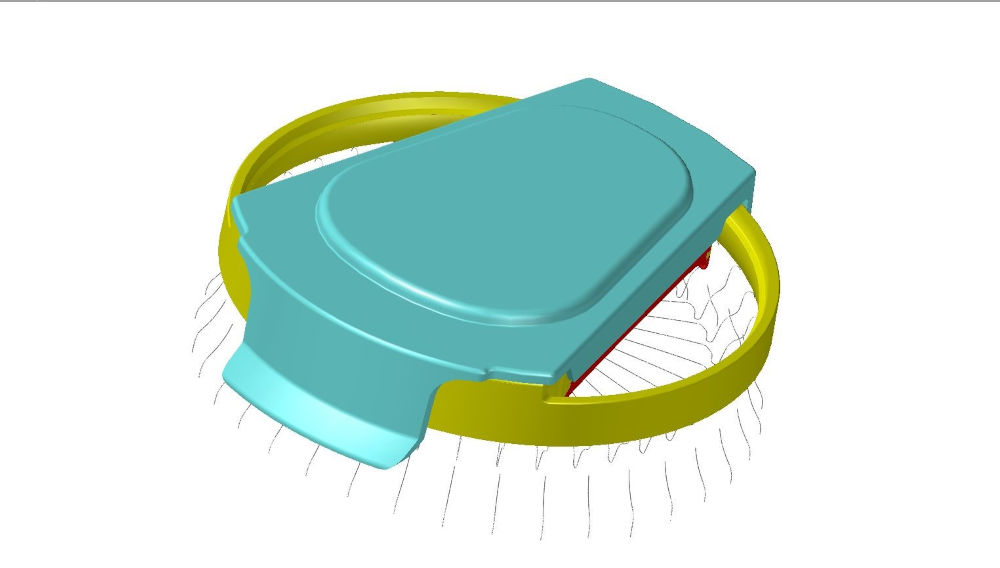 11 November 2022
Making beverage cans re-sealable
Two component cap | The can is the only liquid container on earth which cannot be re-sealed once it is opened. Why have none of the previous solutions made it permanently onto supermarket shelves? Christian Paul Sooth, Co-founder of Re-cap solutions from Hamburg thinks, "they all compromise design and function and sound of may be the most iconic packaging on earth. Marketing people don't like it. The technical people in the canning infrastructure neither. This is why we decided to develop an application which will not touch the can as it is."
Re-cap is a two component PET cap mounted with a special robot (capacity 30 Mio cans p.a.) onto the closed can after the filling process. Stacking is not compromised, the outer diameter of the cans remains unchanged, and the additional height per can is 4.5 mm.
And the Economics? The more valuable the content and the bigger the can, the more reasonable a re-cap investment becomes. Mr. Sooth explained that with volumes beyond 20 Mio per year and retail prices per can over EUR 1.50 a project becomes feasible. "We do not see manufacturers of inexpensive sparkling soft drinks as target customers", he said. However, many new use cases are conceivable, for example, olive oil, wine or high-priced artisanal beer.
Re-cap solutions went to the open with their prototype on drinktech 2022 where they won the Foodbev Innovation Award for best dispense concept.