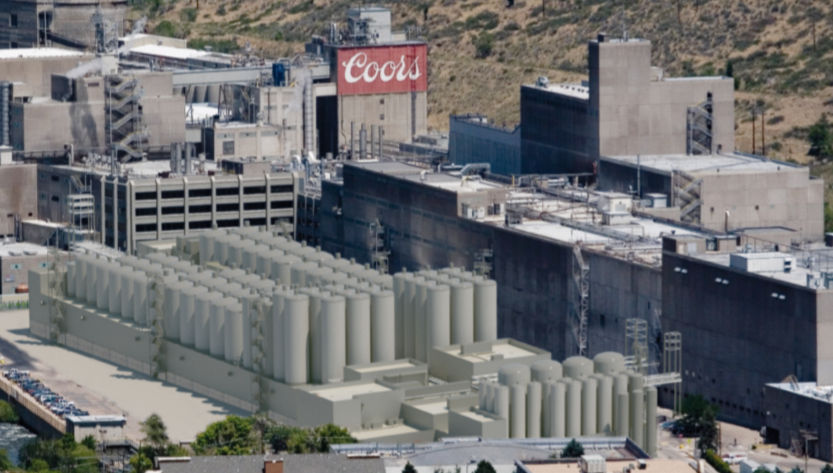 22 July 2022
Molson Coors awards major contract to Ziemann Holvrieka
New project | As part of the modernization of its Golden Brewery, Molson Coors Beverage Company, USA, has placed a major order with Ziemann Holvrieka GmbH. The Ludwigsburg-based company will manufacture 118 tanks and install them at the historic Golden, Colorado brewery. In addition to the tanks, the project includes further components, such as their insulation and walkway systems. Ziemann Holvrieka will handle these projects for Molson Coors on a turnkey basis.
"We are pleased to be part of the prestigious G150 project, which is integral for Molson Coors as they celebrate the Golden Brewery's 150th anniversary," said Michael Kurzweil, Head of Tank Sales at Ziemann Holvrieka. "Our team is well prepared to deliver the entire scope of tanks on time – from the engineering and design through the installation."
Ziemann Holvrieka will manufacture 32 of the 118 tanks with diameters ranging from 11'-9 ¾" (3.600 mm) to 17'-3 ⅔" (5.275 mm) in its production facility in Bürgstadt before shipping them to the United States. The remaining 86 tanks, with diameters between 20'-4 ⅒" (6.200 mm) and 28'-6" (8.685 mm), will be manufactured directly on the Golden Brewery construction site.
The shipment of the tanks will begin at the end of May 2022, with assembly in Colorado slated for September. The G150 project should be completed in June 2024, marking another milestone for the world's second largest brewery, founded by Adolph Coors in 1873.
Keywords
Source
BRAUWELT International 2022
Companies
Ziemann Holvrieka GmbH, Ludwigsburg, Germany