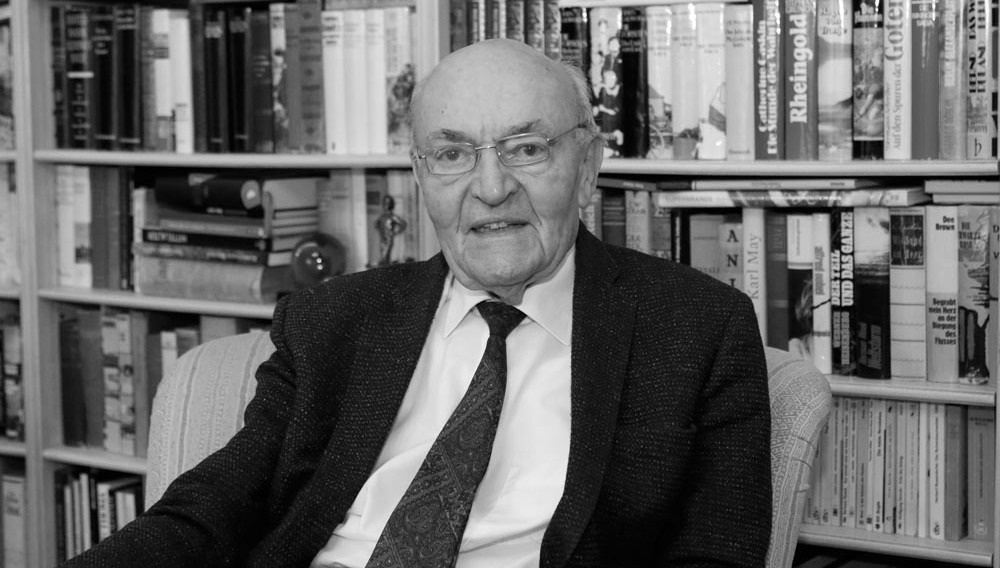 30 November 2022
Prof. Ludwig Narziß dies at 97
Obituary | Prof. Ludwig Narziß passed away on 29 November 2022 at the age of 97 after a short serious illness. After his apprenticeship and studies in Weihenstephan, Prof. Narziß worked at the Löwenbrauerei Munich from 1956 before returning to the TU Munich.
There he held the Chair of Brewing Technology 1 (now: Chair of Brewing and Beverage Technology) at the Technical University of Munich in Weihenstephan from 1964 to 1992, where he trained and inspired generations of students. Even after his retirement, he remained a researcher at heart: at the age of over 90, he still travelled around the world to attend brewing industry events and give lectures. He worked on his books until the end.
Prof. Narziß was a recipient of the Cross of Merit on Ribbon of the Order of Merit of the Federal Republic of Germany and many other honours and awards. He was appreciated as a world-renowned brewing scientist who has made outstanding contributions to his field.
Prof. Narziß not only had a decisive influence on the Faculty of Brewing in Weihenstephan, but also on the reputation of German brewing science in general, both at home and abroad. He was always committed to the exchange between the brewing industry and brewing science, between research and brewing practice.
Many will have appreciated how he kept his kind and friendly way while still ceaselessly pursuing the matter at hand.
He will be sorely missed.
Keywords
Source
BRAUWELT International 2022