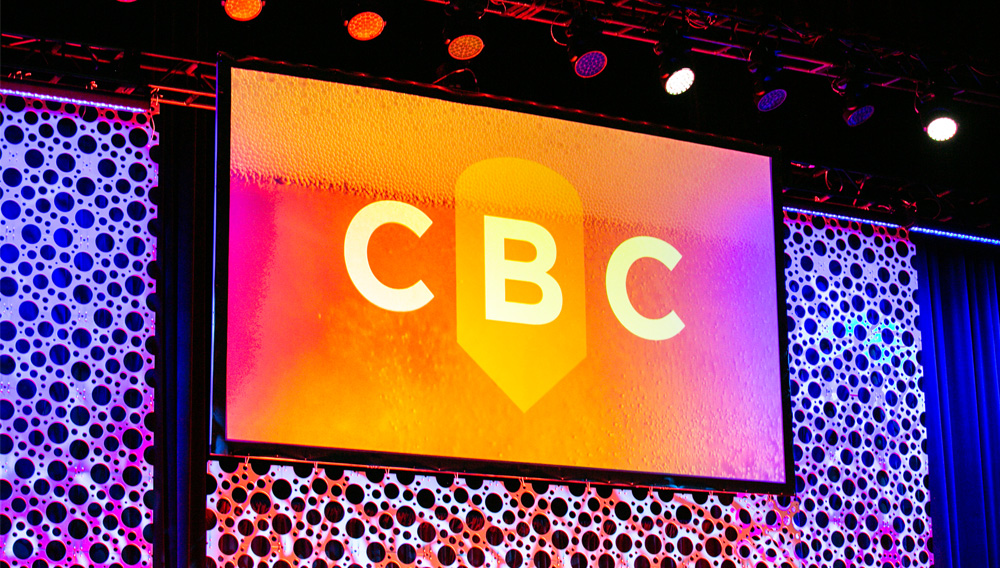 07 February 2022
Craft Brewers Conference & BrewExpo America: A preview
Leading event | The 39th edition of the Craft Brewers Conference® & BrewExpo America® (CBC) will be held in Minneapolis, Minn., 2–5 May 2022. CBC, presented annually by the Brewers Association, is a leading event for the craft brewing industry,, and the only one that serves brewpubs, taprooms, and packaging breweries. Ann Obenchain, Marketing Director, Brewers Association, Boulder, CO, USA, talks about the event and shares some information on the program.
More than 11 000 brewing industry professionals will have the opportunity to meet with 500 exhibitors and hear from a wide range of speakers during seminars across eight different educational tracks.
BrewExpo America is the premier trade show for craft brewers, providing the opportunity to connect with customers, vendors and leaders in the national and international brewing arena. The trade show sets the stage for exhibitors and buyers to develop profitable business relationships and helps brewing and brewery restaurant professionals encounter the latest and best products and services that industry vendors have to offer.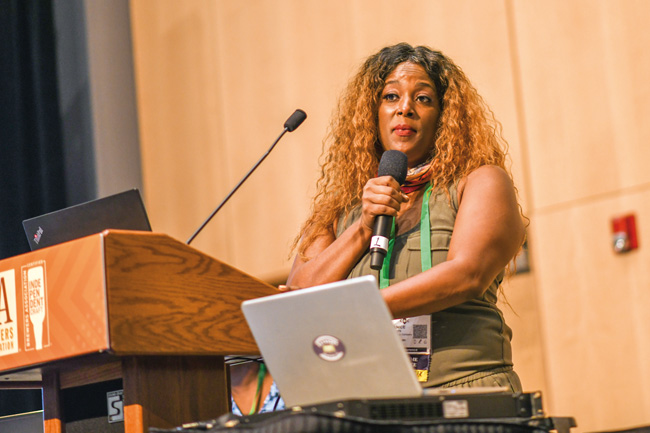 Insights and education
It's no secret the craft beer landscape is rapidly changing, challenged by the pandemic, new distribution methods, new channels, boundary-pushing innovation and category blur. What are the key trends that influence consumer preference and how can you stay ahead of the curve? Which trends will drive craft beer forward? And who's creating the experiences that get more people into their businesses?
No matter the business size, it's important to understand national and global trends, how they will affect the brewers and how they can apply this knowledge to grow your local business. With top educators, innovators, and speakers from around the world, CBC's seminars will give brewers and their staff an extra edge in today's highly competitive marketplace.
As small and independent craft brewers face unique opportunities and challenges in the marketplace, CBC allows them to connect with their colleagues and comrades to share ideas and learn about relevant topics ranging from brewery operations to sustainability and government affairs. This year's educational seminars cover eight tracks:
Brewing Operations & Beer Styles: Every distinct beer style has a unique history and characteristics and is brewed using specific techniques. Similarly, every brewery – from the smallest local brewpub to the largest regional or national packaging brand – has its own set of brewing processes and engineering challenges. Brewing experts in this track will highlight current beer styles and the techniques used to brew them, as well as ways to maximize quality and efficiency in your brewery operations, no matter the size.
Business & Leadership: Running a brewery is about more than just making good beer. Things like finance and accounting, hiring and staff motivation, and change management are all just as important to keep a business healthy. This track is intended for owners, managers, and leaders in the craft brewing industry. Join these sessions to open your mind, be inspired, and learn to be a more effective leader.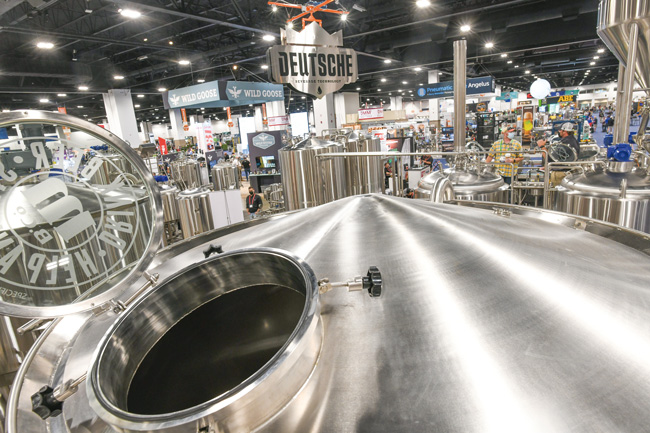 Craft Beer Culture: All of us in the craft beer community recognize how unique and collaborative our community is. This seminar track celebrates the history of craft beer and the ways it has changed the landscape of the overall food and beverage industry in America and around the world. Seminars will dive into important conversations about how we can challenge ourselves to foster a more inclusive and diverse craft brewing community for both brewers and beer lovers alike.
Government Affairs & Export: It's essential for every small business to stay up to date on the rules and regulations affecting their operations. Attendees of the seminars in this track make sure they're aware of the risks and opportunities in today's national and global environment. Topics will cover everything from taxes and tariffs, to changes in state and federal laws, to the things you need to know to export your beer abroad.
Quality & Ingredients: Quality management is critical for continued success in the brewing industry. Seminars in this track will help building own sensory and quality programs, as well as source, analyze, and properly use the highest quality ingredients to brew the best beer possible.
Safety & Sustainability: To ensure the long-term success of the craft beer industry, it is vital that every brewery is committed to safety and sustainability. Nothing is more important than maintaining a safe and healthy environment for your employees and customers. This track is all about providing brewers with the resources they need to build a culture in their brewery that fosters environmental stewardship and protects their staff and equipment from harm.
Sales, Distribution & Marketing: It doesn't matter how good a beer is if no one is buying it. The seminars in the Sales, Distribution & Marketing track will provide breweries with best practices for selling beer on- and off-premise, working with retailers and distributors, and designing successful marketing strategies to grow their brand.
Taprooms & Brewpubs: Some of the most important issues for on-premise breweries are simply about hospitality – how can you continue to make meaningful connections with your visitors to keep them coming back for more? This track will include seminars on enhancing your customer experience, training taproom staff, building programs for successful events and entertainment, and maintaining customer engagement during good times and bad.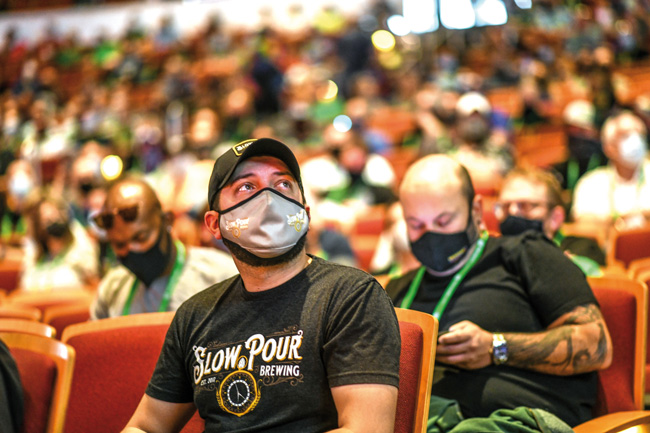 Additionally, there will be four pre-conference workshops on May 2: Safety Bootcamp for Brewers, TTB Bootcamp for Brewers, ASBC Lab in a Fishbowl, and Thrive, a new roadmap to a CBC experience that empowers craft brewing community members to build safe, inclusive, and equitable cultures where everyone who makes, sells, and enjoys craft beer can thrive.
The "Olympics of Beer"
CBC 2022 also serves as home to the World Beer Cup, often referred to as "the Olympics of Beer." Created in 1996 to celebrate the art and science of brewing, this global competition continues to create greater consumer awareness about different beer styles and flavor profiles while promoting international brewing excellence.
After a nearly four-year hiatus, the global craft beer community will descend on Minneapolis in spring to vie for boasting rights as the best brewers in the world. In the most recent World Beer Cup in 2018, 8234 beers were judged during six sessions by an elite panel of 295 judges from 33 countries. The number of entries reflected a 25-percent increase from the 2016 World Beer Cup. Of the 2515 participating breweries, 807 were from outside the United States. The 2020 World Beer Cup was not held due to the pandemic.
The 2022 World Beer Cup will be the most competitive to date with more than 11 000 entries anticipated. Competition winners will be announced in an awards ceremony in Minneapolis on 5 May 2022.
Health and wellness protocols
The Brewers Association takes its role in addressing the COVID-19 pandemic very seriously and understands the need to provide attendees of the Craft Brewers Conference & BrewExpo with the safest conference experience possible.
Due to the ongoing pandemic, all 2022 Craft Brewers Conference attendees will be required to show proof of COVID-19 vaccination or a negative COVID test taken within 72 hours of arrival. International travelers are advised to also be aware of restrictions placed by their country of origin.
The Brewers Association will continue to follow the science and monitor federal, state and local guidelines and adjust its policies as needed to ensure a safe and comfortable meeting for all attendees.
This article depicts the regulations as they were in November 30, 2021. Please check the CBC website, CraftBrewersConference.com, for the most current updates. You can also register there.