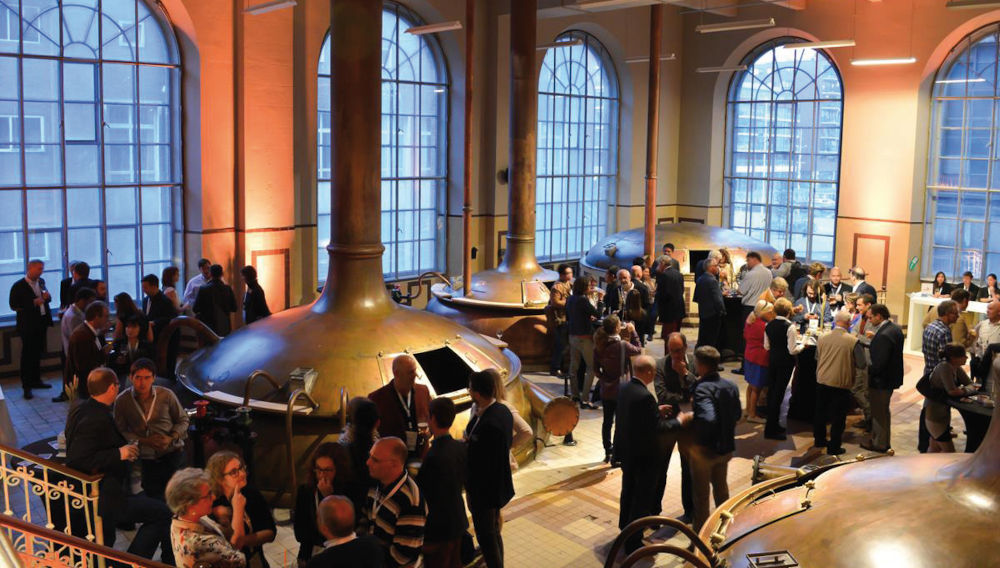 10 June 2021
Trends in Brewing 2021: Call for posters open
Positive outlook | Covid-19 had (and still has) a strong influence on our society but it seems that the situation is changing in a positive way. Many countries including Belgium expect to see a further release of Covid-related measures in the coming months. Therefore, it has been decided that the 14th International Trends in Brewing Symposium will take place as a face-to-face event from 17–20 October 2021 in the renowned historical centre of Leuven city.
The International Malting and Brewing Symposium "14th International Trends in Brewing" is jointly organized by KU Leuven, Technical University Berlin, University of Nottingham, Oregon State University, the Italian Brewing Research Centre (University of Perugia), the Siebel Institute of Technology and Ghent University. The theme of this edition is "Beer & Society", with four thematic sessions on sustainability, diversification, well-being and experience.
The 14th edition of Trends in Brewing is co-organized with the J. De Clerck Chair XVII. The Chair was founded in 1983 by the Royal Association of Alumni of the Brewing Schools of the catholic University of Leuven (Leuven and Louvain-la-Neuve) to stimulate the permanent education of the brewing industries on recent scientific and technical developments.
The submission tool for poster presentations has been reopened. Authors of previously accepted oral and poster presentations can also update their abstracts there. Deadline for new poster submissions is Friday 20 August 2021 (23:59 CEST). The committee expects high quality abstracts focusing on this year's main topics. Abstracts must be submitted electronically, using the online template. Submissions by e-mail will not be accepted.
More details on the deadlines and instructions can be found at the Trends in Brewing website under https://trendsinbrewing.org/call-for-abstracts/.