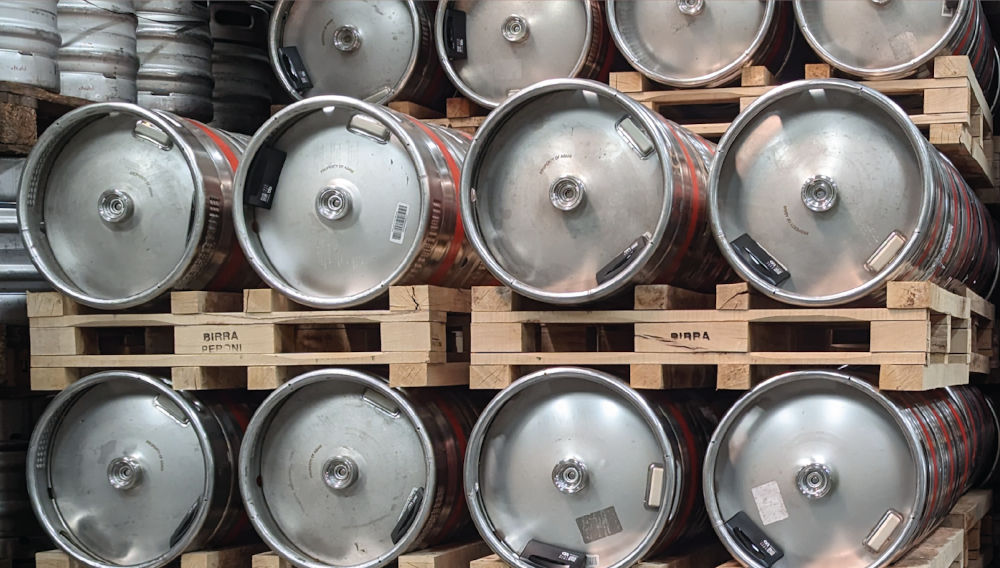 12 September 2023
Asahi selects BinaryBeer for international smart keg deployment
In a landmark "Internet of Things" use-case, Asahi Europe & International (AEI) has successfully deployed BinaryBeer's smart keg solution as an Innovation project (test & learn) on Asahi-owned kegs, monitoring their journey across Europe in real-time to provide unprecedented insights into logistics, consumption, beer quality and sustainability.
BinaryBeer, in partnership with Asahi Europe & International, announces the launch of a first-of-its-kind international smart keg deployment to monitor beer quality, keg locations, and sustainability metrics across international borders, providing real-time actionable data from the field. Asahi Europe & International manages one of the world's largest international distribution networks of draught beer containers. The deployment, which involves the attachment of BinaryBeer's KegLink™ IoT sensors onto Asahi's stainless steel kegs, will deliver unprecedented, live insights from outside the brewery. The data is anticipated to bring organisation-wide benefits, helping advance Asahi Europe & International's path to carbon neutrality. This technology, enabled by AEI's digital team, represents a landmark accomplishment for Massive IoT adoption, overcoming international roaming challenges while paving the way for smart kegs in one of the world's largest markets.
The smart kegs, equipped with 5G wireless connectivity and bespoke IoT sensors will monitor key data points including location, temperature, and freshness, while identifying the exact moment when the beer is put on tap. While the project is anticipated to continue throughout 2023 at a minimum, the new IoT sensors incorporate modern LPWAN technology that can see the smart keg's battery life extend well beyond 10 years, overseeing potentially hundreds of turns through Asahi Europe & International's international distribution network. The smart kegs are being filled with beer and deployed from the Asahi-owned breweries to warehouses and customers across Europe.