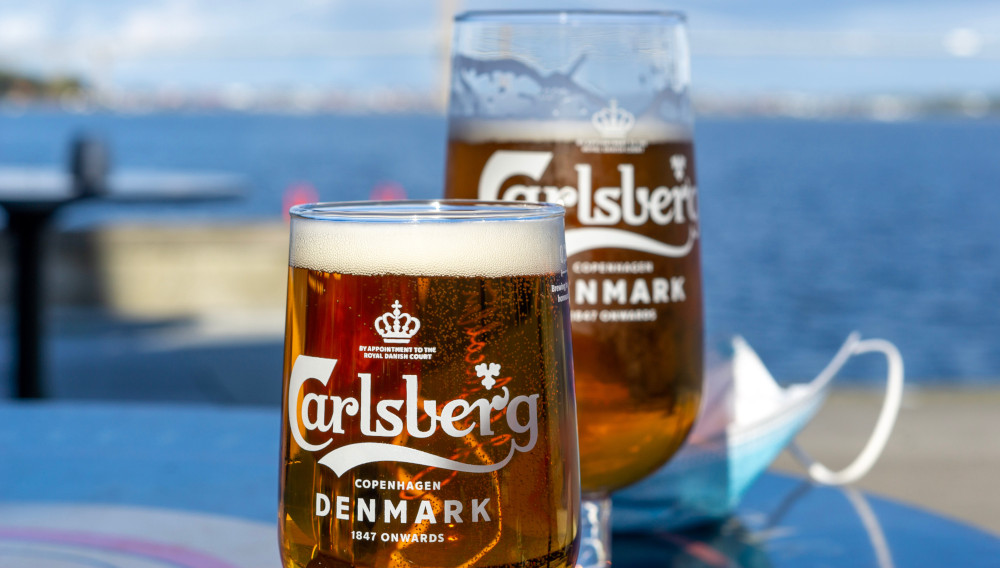 25 February 2022
Carlsberg expects cost inflation to be a burden on its business in 2022
Denmark | Carlsberg warned that organic operating profit could grow between zero percent and 7 percent in 2022, down from a 12.5 percent hike in 2021, citing higher costs and continued coronavirus restrictions. In other words, if the worse comes to the worst, operating profit could be flat this year.
"We are very satisfied with the group's 2021 performance. Although our business was significantly impacted by covid-19, we delivered strong top- and bottom-line growth and free cash flow," Carlsberg's CEO Cees 't Hart said on 4 February 2022, upon presenting the Danish brewer's full year 2021 results.
"The significantly higher input costs and continued impact from covid-19 will pose challenges in 2022, but we are well prepared," the CEO added.
Analysts were told that Carlsberg will be able to cover the cost increase per hl with revenue per hl increases. Those will be spread across mix, products, channels, price mix – and price increases. Carlsberg refrained from giving more details about its price increases.
Results above pre-pandemic levels
In the full year 2021, Carlsberg's total volumes grew organically by 7.4 percent. Compared with the pre-pandemic 2019 level, volumes were up 5 percent. Net sales reached DKK 66.6 billion (USD 10 billion), a slight improvement over 2019. Operating profit was DKK 10.9 billion (USD 1.7 billion), a 12.5 percent organic year-on-year improvement.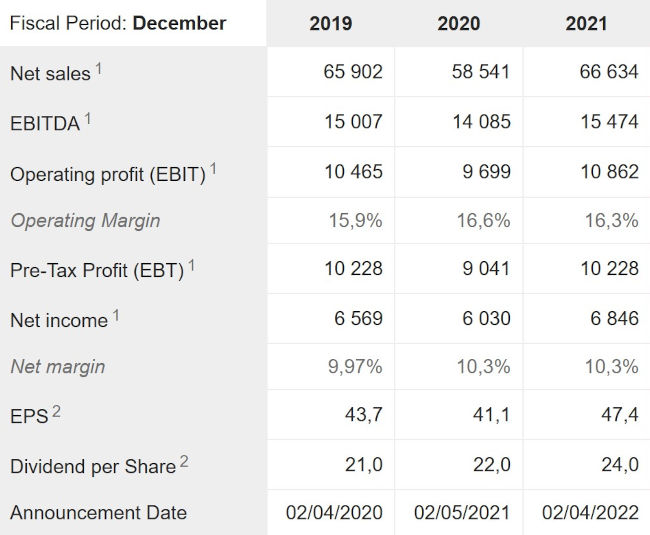 What worries analysts are Carlsberg's forecasted price increases and how they would impact sales. Seeking to reassure them, Carlsberg said that it all depends on whether, first of all, the competition follows, whether the channels will translate its price increases onto the shelf, and also on disposable incomes.
Disposable income is more squeezed in countries like Russia and Ukraine, rather than in Western Europe, Carlsberg explained. Hence price increases will impact the consumers there more. On the other hand, Carlsberg thinks it has a very strong premium proposition where price sensitivity is lower.
Seeking growth
Carlsberg also said it would look for growth beyond its core beer market over the next five years, to focus on categories like cider, hard seltzer and non-alcoholic beer.
The Copenhagen-based company said it would speed up its existing strategy of selling more of its premium beer brands.
As part of its new strategy, Carlsberg set new financial targets to run until 2027, including average organic revenue growth of 3 percent to 5 percent per year, with growth in organic operating profit outpacing that of revenue.