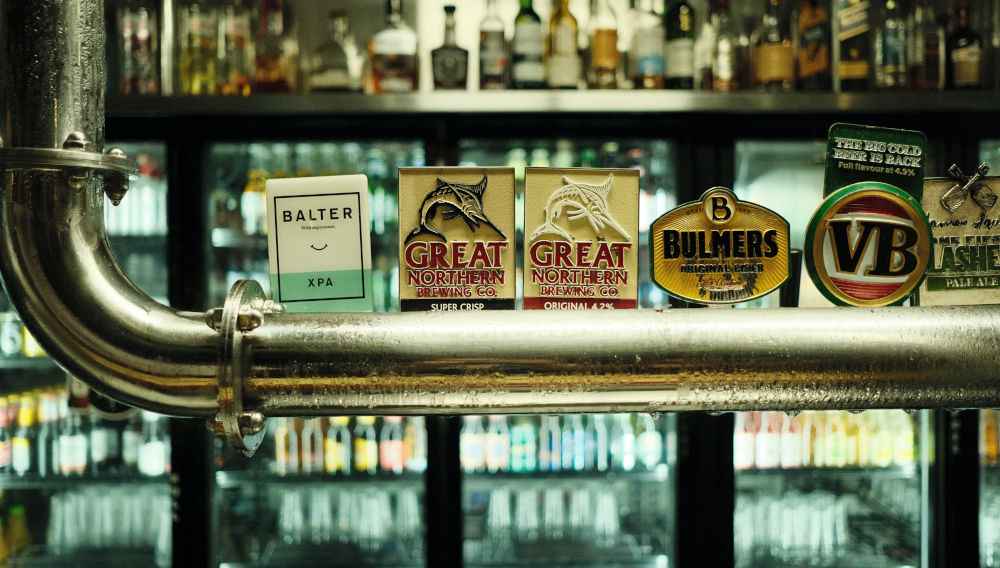 08 September 2023
Are Australia's Big Brewers and retailers abusing their market power?
Australia | A Federal Parliamentary Committee is looking into the impact of concentration and competition in the retail market on brewers. At a recent hearing, on 28 August, Lion's Managing Director, David Smith, told the committee that Lion has an "absolute policy" of not getting in the way of taps for independent brewers.
At a previous hearing in July, both Coopers' chief, Tim Cooper, and Richard Adamson on behalf of the Independent Brewers Association (IBA), had already stated that the power of the major retailers harms the beer market.
The off-premise duopoly
In Australia, two retailers – Coles and Endeavour Group - dominate the sale of beer, with combined sales between 55 percent and 60 percent of the packaged beer market.
What makes selling independent brews increasingly difficult is the retailers' tactic of preferentially pushing their own label brands.
Dr Tim Cooper, when giving evidence, said that Coopers is having its shelf and floor space for packaged beer cut back by liquor retailing giants. His brewery's share of packaged beer sales in independent liquor stores in Australia was between 7 percent and 8 percent, but at the two large retailers, it was just 4 percent.
"The pricing [of own label beer brands] is one thing, but I think it's the fact that you basically almost trip over the floor stacks of private label and controlled brands to get to the product that you actually want to purchase," Dr Cooper was quoted as saying.
Dr Cooper also said while the retailers charged suppliers like Coopers a range of warehousing and distribution fees "rolled up into one and called trading terms" he wonders whether they are applied to their private label products too.
Own label brands cover 25 percent of shelf space
Richard Adamson, on behalf of the IBA and independent craft brewers, concurred with Dr Cooper's evidence. "I believe our numbers collectively as an independent industry mirror Cooper's quite closely," he replied.
"Anecdotally, we're seeing that one in five to one in four shelf spaces for beer is now one of their privately owned private label brands, Mr Adamson added.
"Twenty years ago, the supermarkets weren't in the beer space. And they've developed their own brands and taken advantage of the interest in craft beer," Mr Adamson commented.
A beer duopoly dominates the on-premise
It is a similar situation in the on-premise, where, according to Mr Adamson, pubs were making purchasing decisions to meet rebate targets set in their contacts with the Big Brewers, Lion and CUB. Lion (owned by Kirin) has a 34 percent share of the beer market, while its largest competitor, CUB (owned by Asahi), has an estimated 50+ percent share. Combined the two control more than 85 percent of the beer market.
But Lion's Managing Director, David Smith, refuted the allegation that rebate schemes that have been put in place as an incentive to increase volume restrict craft brewers' access to sales. He called the issue "too complex to get into".
The website Brews News said that it regularly receives reports from brewers that Lion seeks to exclude popular classes and styles of beer through its contracts in a move that directly impacts their ability to sell to venues.
Restricted access to shelves and taps has been a longstanding complaint among Australia's independent brewers. The hearings will allow them to vent their anger over this anti-competitive state of affairs. But if it will lead to any significant policy changes remains to be seen.