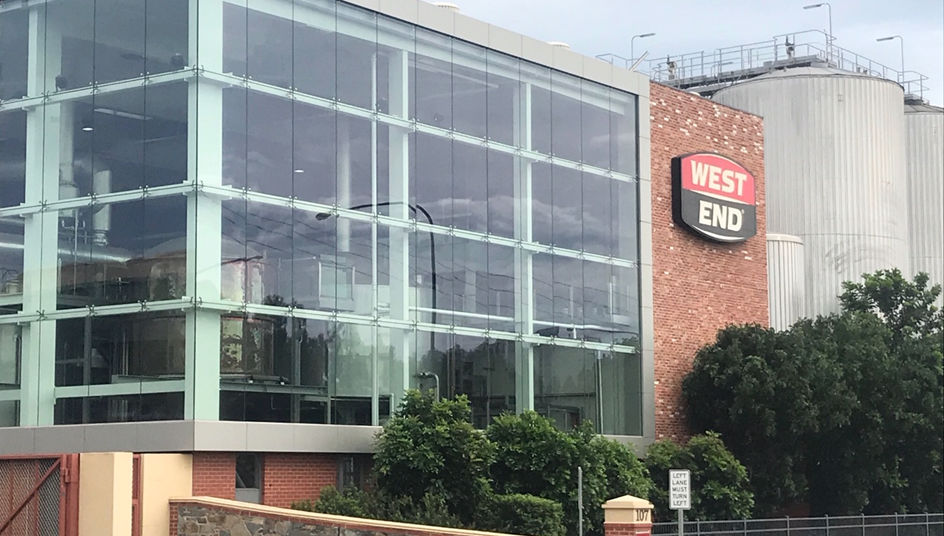 24 June 2021
Lion puts Adelaide brewery equipment up for sale
Australia | It is surprising that Australia's number two brewer, Lion, would sell a very big brewery, which could give someone else a free kick into the market.
Kirin-owned Lion announced in October last year that it would close its 160-year-old West End Brewery in Adelaide, South Australia, leading to the loss of 100 jobs. It has now appointed the plant closure firm, Hilco Global APAC, to sell the 1.2 million hl brewery's major assets, including a 500 hl Steinecker brewhouse from 2015, a beer filtration unit, canning, bottling and keg lines, a cider fermentation and filtration plant as well as raw material handling and storage.
In effect, the brewery, which was given an AUD 70 million (USD 54 million) refurbishment in 2015, will be gutted and the site redeveloped.
A statement from Hilco said strong interest is expected from within the brewing community in addition to the broader food and beverage sector on this sale.
Why was the brewery put on the market?
Insiders wonder if Lion has put financial considerations over strategic sense. In the past, rival CUB effectively dismantled the breweries it had taken over (Matilda Bay in 2007 and Blue Tongue in 2014) to prevent the rise of a local competitor. Likewise, Lion does not normally sell capacity to domestic players. Perhaps the broker involved will have been asked to preference buyers from overseas. But if overseas offers do not pile in?
Some insiders even argue that the Adelaide brewery's closure is a classic example of a company focused on cost reduction as a means to maintain profitability, while losing sight of the consumer and market opportunities.
Lion has been losing market share, which has led to management reshuffles and now the sale of the brewery. From what we hear, the search for a new CEO is underway.