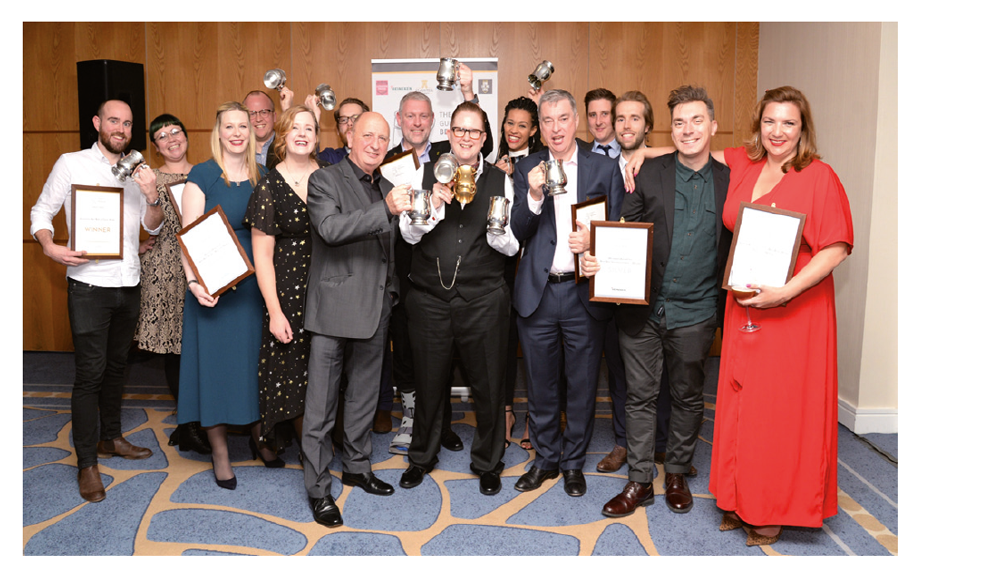 17 May 2019
British Guild of Beer Writers announced winners
Brighton based beer writer and radio broadcaster Emma Inch has been named Beer Writer of the Year 2018 at the Guild of Beer Writers' annual awards ceremony, staged on 22 November 2018.
Beer Writer of the Year is the top award in the Guild's annual competition for writing about beer and pubs, which this year received more than 140 entries across nine categories. Inch won two category awards – National Media and Online Communication – on her way to the top prize.
Adrian Tierney-Jones, chair of judges this year after taking the Beer Writer of the Year title in 2017, was joined on the judging panel by Amy Bryant, food editor at The Telegraph; James Cuthbertson, MD of Dark Star Brewery and founder of the Beer & Cider Marketing Awards; Stu McKinlay, co-founder of Yeastie Boys; Jenn Merrick, founder of Earth Station Brewery; Mark Taylor, Bristol-based food and drink writer, and Zoe Wood, retail correspondent at The Guardian.
The Guild's Brewer of the Year title, presented at the same time as those for writing, was this year shared for the first time by two candidates who drew level in a poll of Guild members: John Keeling, recently retired from Fuller's, and Jaega Wise, head brewer at Wild Card Brewery.
The winners are:
Brewer of the Year: John Keeling, recently retired from Fuller's; Jaega Wise, Wild Card Brewery
Guild Award for Best Citizen Beer Communicator: Martin Oates
Guild Award for Best Beer Writer – Corporate Communications: Roosters Brewery
Guild Award for Best Beer & Travel Writer: Jonny Garrett, Silver Award: Mark Dredge
Long Live the Local Award for Best Writer about Pubs: Jessica Boak & Ray Bailey, Commended: Bob Jeffrey
St Austell Brewery Award for Best Young Beer Writer of the Year: Eoghan Walsh, Silver Award: Katie Taylor
Heineken Award for Best Beer Communicator – Online: Emma Inch, Silver Award: Matthew Curtis
Fuller's London Pride Award for Best Beer Writer – Trade Media: Winner: Will Hawkes, Silver Award: James Beeson
Adnams Award for Best Beer Writer – Regional Media: Alastair Gilmour, Silver Award: Susan & Judith Boyle
Greene King Award for Best Beer Writer – National Media: Winner: Emma Inch, Silver Award: Melissa Cole
The Michael Jackson Gold Tankard for Beer Writer of the Year 2018: Emma Inch
Source
BRAUWELT International 1, 2019, page 73