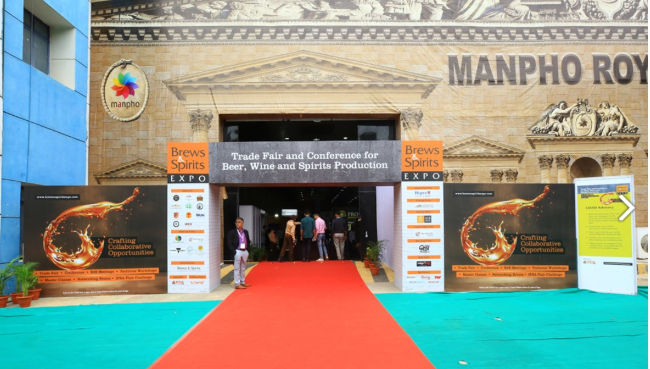 18 August 2023
Brews & Spirits Expo 2023 registration open
India | The 4th edition Brews & Spirits Expo 2023 will be held 13–15 September 2023 at the Manpho Convention Centre, Bangalore. This trade fair and conference is designed to cater to the beer, wine, and spirits industries.
Visitors can look forward to a wide range of activities. The expo provides the opportunity to participate in technical workshops, where industry professionals share their expertise and insights on various aspects of brewing and spirits production. High-level keynote speeches delivered by influential figures in the industry offer valuable insights in trends shaping the market.
The Conference "Grain to Glass 4.0" presents new developments in brewing technology; covers topics like the future of the spirits, beer and wine industry; and discusses what investors are looking for in founder stories, how the evolution of modern trade challenges alcobev and how that influences consumer behaviour.
In addition, the VLB Berlin offers a Technical Workshop on process control in the brewery, starting with an introduction to process control, then moving on to water and malt as raw materials influencing the brewing process. Process control in the brewhouse, during fermentation, and of the final product will also be covered.
Visitors to the show also have the chance to partake at a tasting workshop organized by the WSET.
Further information on the program and registration details can be found at https://www.brewsnspiritsexpo.com.