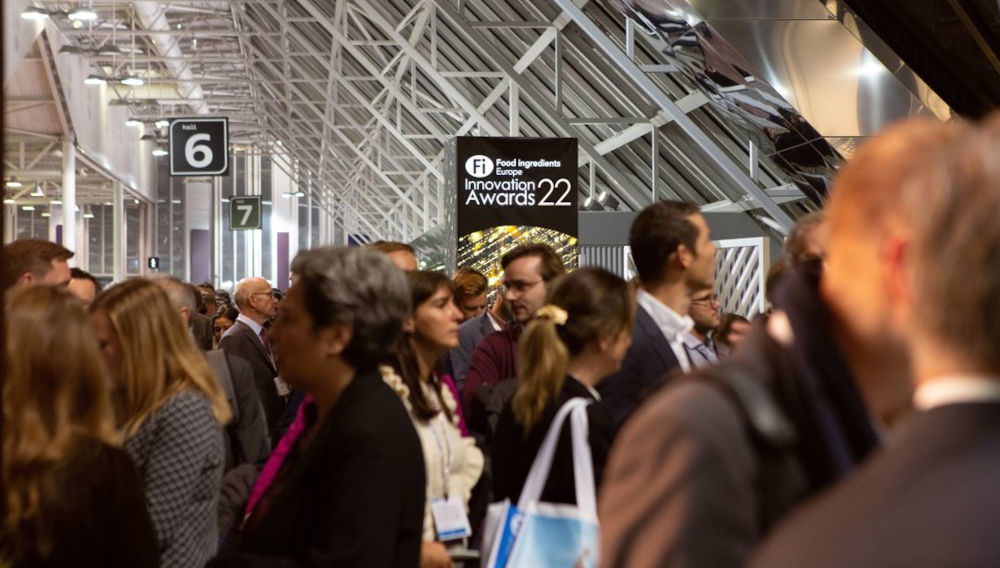 12 August 2022
Fi Europe Innovation Awards now open for entries
New category | Entries for the renowned Fi Europe Innovation awards are now open, and applications can be submitted online until 7 October. The majority of the awards are only open to Fi Europe exhibitors but, this year, a brand new category "Food Training & Education" has been added, which is open to non-exhibitors.
Since their inception, the Fi Europe Innovation Awards have been a success-accelerator for the winners. This year's judging panel is once again chaired by Prof. Colin Dennis, Chair of the Board of Trustees of both IFIS and the British Nutrition Foundation. The jury includes a line-up of industry experts from consultancy, management, product development and trade journalism. All award winners will be announced during an Awards Ceremony on site in Paris on 6 December, followed by the traditional Fi Europe Exhibitor Party. The exhibition itself will run from 6–8 December at the new location of Porte de Versailles in Paris, and online from 28 November–8 December 2022.
The new "Food Training & Education Award" will acknowledge an association, organisation or company that has made an outstanding contribution to consumer health and wellbeing with an educational initiative or pioneering idea.
Other awards include
the "Sustainability Innovation Award" (environmental, economic or socially sustainable practices in the F&B industry);
the "Diversity & Inclusion Innovation Award" (open to companies or organisations creating a work environment that offers equal opportunities for all employees);
the "Plant-based Innovation Award" (alternatives to animal-based nutrition; best new plant-based ingredient or application);
the "Sensory Innovation Award" (ingredients or processes that enhance the overall sensory experience of food products);
the "Health Innovation Award" (ingredient or process that is proven to contribute to better health);
the "Food Tech Innovation Award" (innovative processing, packaging or waste reduction solutions).