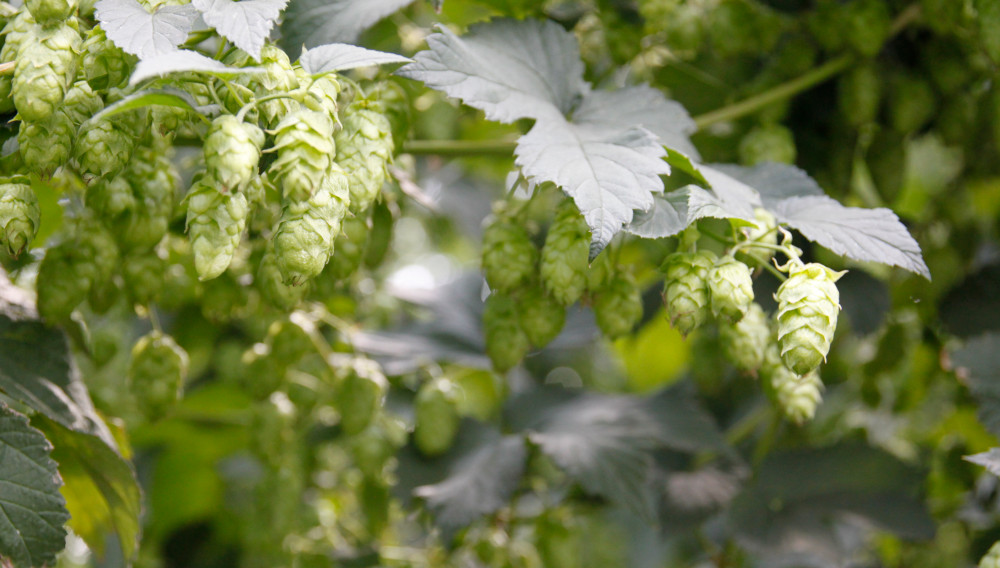 20 May 2021
Hop Products Australia completes 2021 hop harvest
Australian crop report | Hop Products Australia (HPA), Australian representative of the Barth Haas group, have completed the 2021 hop harvest. They picked 675 hectares across their three farms, which resulted in 1,526 metric tonnes of hops. This was a 44 hectare (6.9 %) net increase and a 25 metric tonne (1.6 %) decrease year-on-year across the six proprietary varieties Eclipse®, Ella™, Enigma®, Galaxy®, Topaz™ and Vic Secret™ as well as Cascade.
This season the three farms – Bushy Park Estates, Rostrevor Hop Gardens and Buffalo River Valley – endured the La Niña weather pattern which resulted in slightly cooler daytime temperatures due to increased cloud cover, particularly in the weeks preceding harvest. While these conditions had a positive impact on early vegetative growth, the decrease in daylight hours reduced the total number of flowering sites and some cones fought to reach full maturity by their harvest window which adversely impacted total yield.
Despite total yield coming in slightly under expectation, commitment to responsible contracting will allow HPA to meet all obligations, with the exception of Ella™, which came in 22 % under contracted volumes. Topaz™ and Cascade were also down year-on-year, but this was due to reductions and idling of acreage. HPA also completed their pivot from alpha hops to almost exclusively proprietary flavour hops. This included grubbing all Super Pride acreage, which remained unplanted this season in preparation for deployment later in the year.
Impact in beer was not affected by the seasonal conditions, with this year's average oil content coming in above the 5-year average for all varieties except Enigma®.
Despite an increase in acreage this harvest, the slight decrease in total yield and highly contracted position of crop 2021 means that a very limited amount of hops will be available in the short-term. This situation, together with our expansion project drawing to a close, suggests that forward contracting is now more important than ever for supply security.