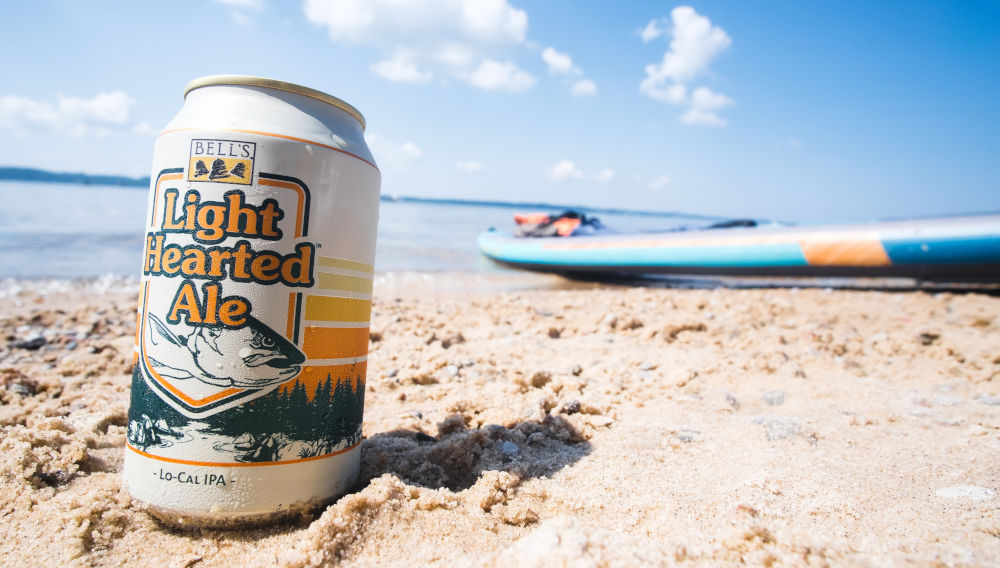 10 December 2021
Bell's sale to Lion: Is this the end of Lion's US shopping spree?
USA | Good grief: Is it really a worry who will legally own Bell's brewery after the sale? The announcement in early November 2021 that Bell's owner Larry Bell had sold his firm to Australian brewer Lion did not illicit the usual sneers ("shame on you for selling out to a Big Brewer") that accompanied craft brewery sales in the past. Instead, a commentator on vinepair.com wondered who would legally own Bell's as of now.
As vinepair.com found out, "a significant chunk of the purchase price is coming directly from New Belgium," and that "after the sale closes, Bell's will be fully integrating into New Belgium, with New Belgium CEO Steve Fechheimer and an expanded leadership team leading the combined operation. While it's true that Lion was involved in the acquisition, New Belgium and Bell's will become one enterprise after the deal is closed."
What seems to rankle with the commentator is that one US craft brewer will own another. Hello, who was it that clinched the deal in the first place? It was Lion, whose unit Little World Beverages is the operative arm of Kirin's international craft beer business.
New Belgium reports to Lion
Consider Lion's US incursions – first New Belgium (acquired in 2019) and now Bell's – as Lion's management and Kirin's balance sheet. They are interdependent since Kirin also fully owns Lion. Therefore, New Belgium's and Bell's masters sit in Tokyo and Sydney. New Belgium's headquarters in Fort Collins, Colorado, merely serves as a regional hub.
Lion now has a foothold in Michigan through Bell's, while New Belgium contributes large breweries in Fort Collins and Asheville (North Carolina) plus a smaller, San Francisco-based brewery (Magnolia Brewing), which New Belgium had acquired out of bankruptcy in 2017.
In terms of geographical spread, this would allow Lion to shuffle production around. It could brew New Belgium's beers at Bell's facilities and vice versa, which would help reduce transportation costs. However, so far, Lion has kept such plans close to its chest.
More deals in the offing?
Observers would not be surprised if Lion were to copy AB-InBev's strategy and acquire more US craft breweries to expand its footprint. They think that Lion could next target breweries along the west or east coast.
Still, it could be a while before Lion clinches another deal. Matt Tapper, who oversaw the craft brewery acquisitions as Managing Director of Lion Little World Beverages, will be leaving the firm at the end of March 2022. According to rumour, he was displeased with having been passed over as an internal candidate for Lion's top job in Australia. While Mr Tapper was at the helm, Lion acquired two UK craft breweries: London's Fourpure and Yorkshire's Magic Rock.