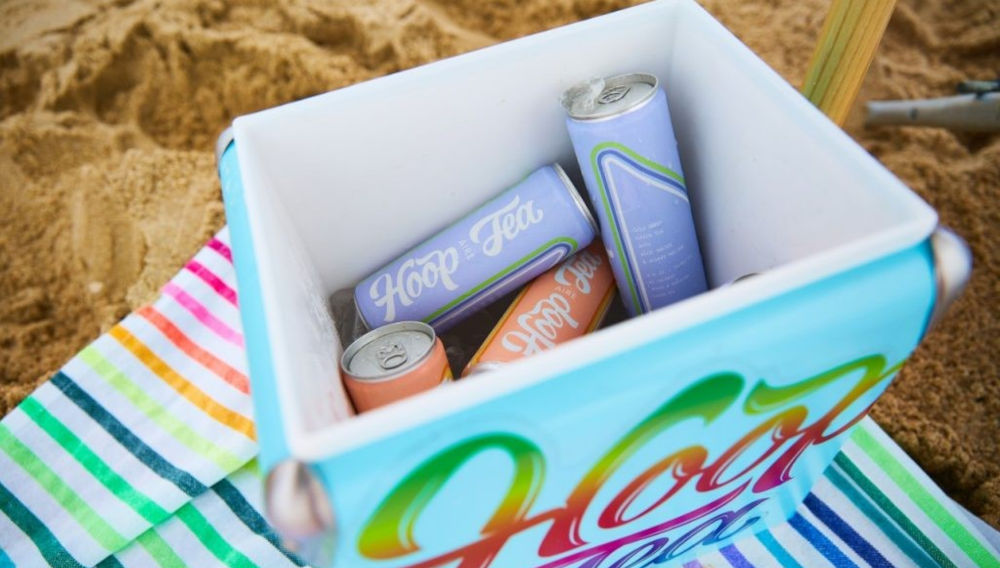 10 December 2021
AB-InBev expands into Beyond Beer and buys Hoop Tea
USA | So it is hard tea now for AB-InBev. On 15 November 2021, it purchased Hoop Tea, a Maryland-based beverage company known for its tea-infused malt beverages and seltzers, which are sold in cans and pouches.
Hoop Tea will be led by founder and CEO Danny Robinson, who has joined Anheuser-Busch. Terms of the deal were not disclosed.
Hoop Tea, which was founded in 2014, will join Anheuser-Busch's Beyond Beer portfolio, which includes brands such as Cutwater Spirits, Babe Wine and Bon & Viv Spiked Seltzer.
Competing in the hard tea segment (that is iced tea+alcohol but taxed like beer), the brand will be up against Boston Beer's Twisted Tea, which has been around since 2001 and has since captured between 90 percent and 95 percent market share.
Boston Beer leads the hard tea segment
Boston Beer's CEO Dave Burwick said in October that among the top 25 beer brands, Twisted Tea is the second fastest-growing brand so far this year. Boston Beer recently launched Twisted Tea Light, which has 109 calories. The category is certainly looking attractive. Heineken's US craft brewer Lagunitas is expected to launch its own hard tea in 2022.
Through Anheuser-Busch's experience in the hard seltzer segment, which it entered relatively late, the brewer knows that it can still make significant inroads into segments against established category leaders, thanks to its deep pockets, marketing expertise and vast distribution network.
Boston Beer's Truly and Mark Anthony Brands' White Claw may have dominated the hard seltzer category with a combined market share of 70 percent, but in the four weeks that included much of July, Bud Light Seltzer accounted for 10 percent of hard seltzer sales in the United States.