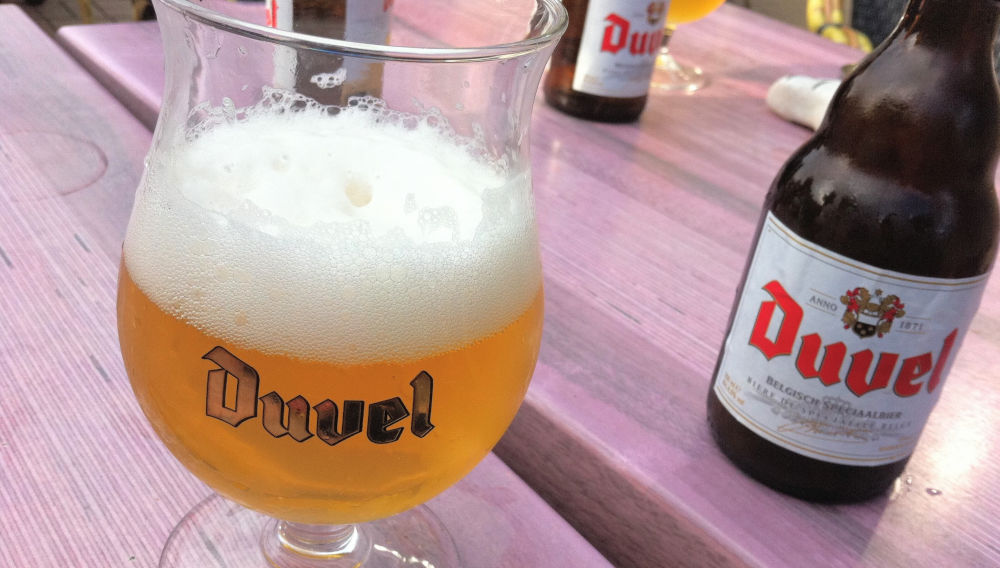 13 September 2023
Belgian brewer Duvel Moortgat values itself at EUR 2 billion
Belgium | The brewer behind the well-known blonde beer Duvel, together with its on-premise properties, is worth almost EUR 2 billion (USD 2.2 billion), the Belgian business magazine Trends reported, referring to a recent filing by PBM Holding, the Moortgat family's holding company, which was established in 2022.
According to Trends, brothers Philippe (59), Bernard (57) and Michel (56) Moortgat founded PBM Holding in April last year. It includes two major interests: Duvel Moortgat, the brewer of well-known brands including De Koninck, Duvel, La Chouffe, Liefmans and Maredsous. The second major asset is Moortgat Real Estate. That company mainly covers the firm's hospitality real estate, which has grown to some 160 properties in recent years.
Keep it in the family
The three brothers own 86.22 percent of the shares in the brewer and property firm, Trends said. Their niece, Veerle Deheegher-Baert, owns the remaining 13.78 percent. All four are fourth generation descendants of Jan-Leonard Moortgat (1841-1920), who founded the brewery in 1871.
Based on the fixed assets in the balance sheet of PBM Holding, Trends values the business at EUR 1.96 billion.
Thanks to a slew of acquisitions, Duvel Moortgat's value has risen sharply. When the Moortgat family delisted the firm in 2013, it paid EUR 125 million to minority shareholders to acquire 24 percent of the shares it did not own yet. That gave the brewer a total valuation of EUR 520 million, according to Trends. At the time of its IPO in June 1999, Duvel Moortgat had a market capitalisation of less than EUR 200 million.
Michel Moortgat has steered Duvel's expansion
The Duvel Moortgat company grew by leaps and bounds, thanks to clever strategic thinking by CEO Michel Moortgat, who has been managing director since 1998.
Per its webpage, Duvel Moortgat raised its turnover to EUR 583 million (USD 625 million) in 2022. EBITDA remained stable at EUR 148 million over 2021. Net profit decreased slightly to EUR 76 million (2021: EUR 78 million) due to cost inflation. Investments totalled EUR 53 million.
Reportedly, the eleven breweries in the group combined produced 2.3 million hl beer in 2022. The United States (0.8 million hl), where it owns breweries Boulevard, Firestone Walker and Ommegang, was its biggest market, followed by Belgium (0.5 million hl), where the group's breweries comprise Duvel, Achouffe, Liefmans, and Antwerp City. It also owns Brouwerij 't IJ in the Netherlands, Birrificio del Ducato in Italy, breweries Bernard in the Czech Republic and Chaba in China.