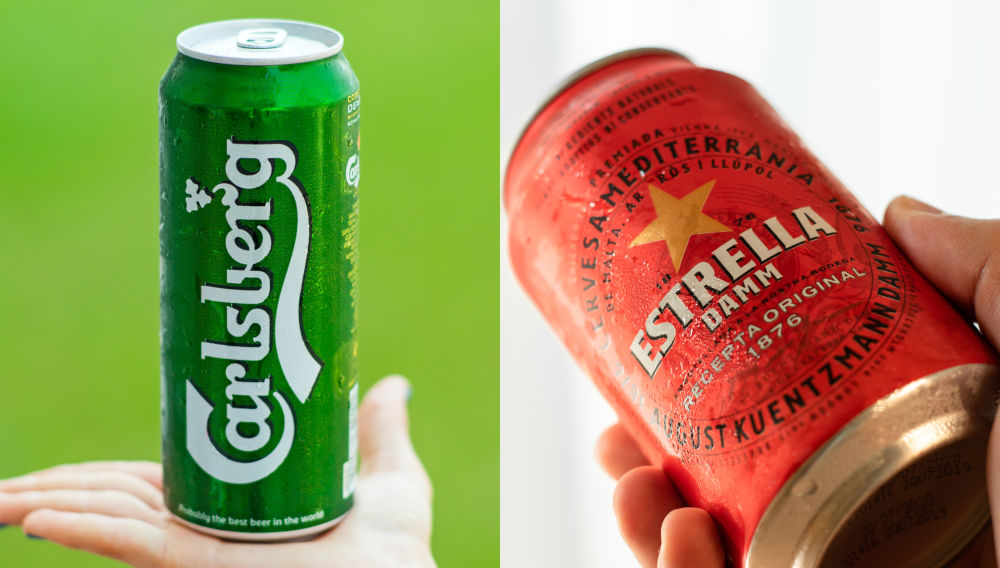 25 November 2022
Carlsberg sells Bedford's Eagle Brewery to Spain's brewer Damm
United Kingdom | Carlsberg Marston's Brewing Company (CMBC) announced on 7 November that it will sell its Eagle Brewery to long-term partner, Spanish brewer Damm. The deal is expected to be completed by the end of the year.
The Spaniards cannot have paid much for the one-million-hl brewery, which has packaged their beers for the UK market since 2010.
In the UK, there has been a marked flight from beer production. In recent years, beer and pub groups, like Fullers and Charles Wells, have sold their brewing arms. Breweries even had to be shuttered because no buyers could be found. This year, Heineken closed its Caledonian brewery in Edinburgh in May, while CMBC shut the Jennings Brewery in the Lake District in early November.
CMBC must be glad to be shot of the Eagle brewery. Financial rewards from the Damm licence cannot have been sizeable when compared with the costs of running the brewery. The plant's 67 production staff will transfer to Damm's workforce in the UK.
Damm eyes further international expansion
For the Spanish brewer, the decision to set up shop in the UK is momentous. Although it entered into the market more than 30 years ago, the acquisition of the Eagle Brewery is only its second foreign venture. It has 16 production plants in Spain and one in Portugal (since 2009).
Damm produced some 10 million hl beer and several million hl of other beverages in 2021. Its turnover rose to EUR 1.5 billion (USD 1.6 billion), significantly above pre-pandemic levels, and its net profit came in at EUR 121 million, Damm reported.
The Executive President of Damm, Demetrio Carceller Arce, commented: "This deal will strengthen our position in the UK market and help drive our brand in the UK, a key market for the company's international growth."
Mr Carceller, 60, together with his family, is believed to control 44 percent of Damm through two shareholdings. The German conglomerate Dr Oetker (pizza, custard, beer, and wine) owns a 25 percent stake.