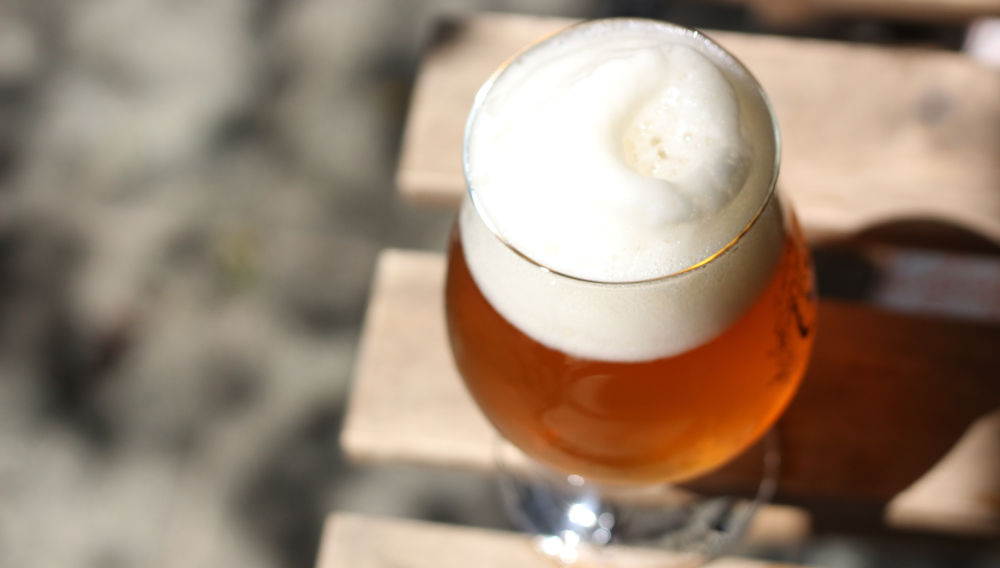 23 September 2022
Another tough year for Italy's craft brewers
Italy | Galloping prices for gas, bottles, and CO2, as well as the erosion of consumers' purchasing power: If the recovery of tourism has supported beer consumption up until now, the end of summer will be the real test.
Covid restrictions and dwindling numbers of tourists have hit Italy's brewing industry hard. Although tourism rebounded in 2021, beer consumption in Italy still lagged pre-pandemic levels: 20.8 million hl (2021) over 21.2 million hl (2019), according to industry body Assobirra. Catching up depends largely on the on-premise, which has seen its share of consumption drop over the years.
Consumers pivoting to buying their beers in supermarkets seems to have largely benefitted the country's Big Brewers. The market continues to be led by Heineken with a market share of 34 percent, followed by Peroni (Asahi) with 17.3 percent, and AB-InBev (mostly imports) with 9.5 percent.
The situation for craft brewers is far from rosy. The number of craft breweries crept up to 814 in 2021, from 756 in 2020, but this is a far cry from its peak of 943 in 2016, when Big Brewers took note of this booming sector and several Italian craft brewers changed hands. Craft brewers' sales volumes have hovered around 450,000 hl annually, capturing a market share of 3 percent.
AB-InBev reorganises Birra del Borgo
The craft brewing industry was shocked to read in January this year, that AB-InBev was re-organising Birra del Borgo, the famous craft brewer from Borgorose (some 90 km to the east of Rome) it had acquired in 2016.
It meant redundancies (some 40 out of a total of 72), the downsizing of the marketing department, the closing of Birra del Borgo's spontaneous fermentation plant Collerosso, and, worst of all, the shuttering of its flagship restaurant, the Osteria, in Rome.
Critics complained that AB-InBev was eliminating the last vestiges of Birra del Borgo's independence, and possibly also shifting more of its Italian volumes to be brewed in Belgium.
Luckily, the Collerosso plant, which was Birra del Borgo's original small-scale brewery in the village of Borgorose, was soon taken over by Matteo Corazza, a former brewer at Birra del Borgo. Birra del Borgo's founder, Leonardo di Vinzenzo, who had started the craft brewer in 2005, had already left the company in 2019, and has since joined a collective of wine enthusiasts in Puglia.
Heineken sells Hibu
Not enough, also in January, Heineken Italia decided to sell the craft brewer Hibu to its previous owners. Unlike Birra del Borgo, Hibu's founding partners, Raimondo Cetani and Tommaso Norsa, had remained with the company and maintained control of operations. In buying back Hibu, the craft brewer returned to being artisanal in the true meaning of the term.
When five years ago, four Italian craft brewers were sold to foreign firms in quick succession – apart from Birra del Borgo and Hibu, Birrificio del Ducato was snapped up by Belgium's Duvel and Birradamare by Molson Coors – many thought that sales of Italian craft beer would finally take off in a big way. The optimism must have since given way to disillusionment.
What about beer culture
Another worrying trend, whose implications have not yet sunk in with Assobirra, is the decline in on-premise beer consumption. In 2015, the split between on- and off-premise consumption was 39.5 percent versus 60.5 percent. By 2021, on-premise consumption had declined 32.6 percent of total consumption. This cannot be blamed on the pandemic alone. The trend was already underway before the advent of Covid. To get a long-term view, in 2011 on-premise consumption stood at 42 percent.
Why is this important? As comments the editor of cronachedibirra.it, Andrea Turco: "It implies a different way of consuming beer. Assobirra has never given too much weight to this statistical figure, because for the Big Brewers it has a relative impact. … For craft beer, which is almost completely dependent on the on-premise, the situation is totally different. If consumption declines, the first to lose are obviously the publicans, but consequently also the microbreweries. In short, this aspect risks having cascading repercussions on the entire craft brewing industry, limiting the growth potential of a still very fragile segment."
Besides, the trend risks hindering the development of a beer culture, which is still absent in Italy, Mr Turco concludes.