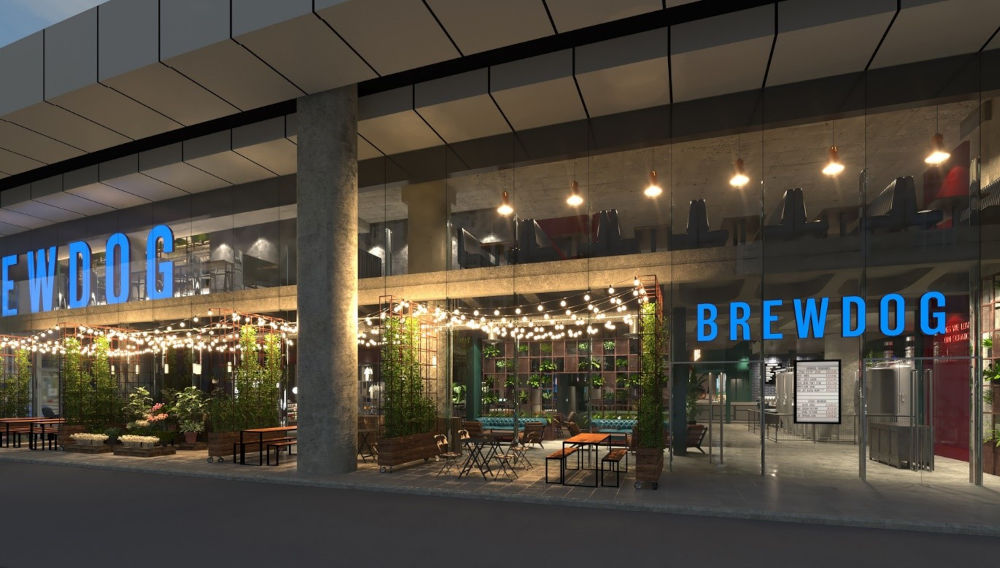 16 September 2022
BrewDog shutters six bars in UK amid spiralling costs
United Kingdom | Scottish craft brewer and bar operator BrewDog announced the permanent closure of six pubs due to spiralling operational costs and a lack of help from a "clueless government".
Writing in a LinkedIn post on 1 September, founder James Watt said it was "heart-breaking" to lose three pubs in Scotland and another three in London, but "reality in the hospitality space is starting to bite and bite hard… The government needs to get a grip, now".
Poor Britannia
The BrewDog closures come just days after executives from six of the UK's biggest pub chains and breweries – Greene King, JW Lees, Carlsberg Marston's, Admiral Taverns, Drake & Morgan and St Austell Brewery – signed an open letter to the government, warning of the catastrophic effect that the energy crisis will have on the industry. They called for financial support to help businesses and venues survive, after energy bills have risen more than 300 percent in some cases.
A bombshell survey in August revealed that 70 percent of pubs are "unlikely to survive the winter".
UK Hospitality, an industry body, fears that 10,000 pubs, restaurants and hotels could go out of business in the next 18 months.
Responding to the cries for help, incoming Prime Minister Liz Truss said on 6 September that her government is finalising plans for a GBP 40 billion (USD 46 billion) support package to lower energy bills for UK businesses for six months.
BrewDog's new London mega bar looks like an airport
Despite the six closures, BrewDog, on 18 August, opened its largest-ever pub in London's Waterloo station, which Mr Watt stated received over 20,000 visitors in the first two weeks alone.
The 26,500sq ft (2,322 sqm) bar, set over two expansive floors with a spiralling slide between the two, sports ping pong tables, a podcast studio, a co-working area and "Zoom rooms", as well as duckpin bowling alley, a not-for-profit florist and a secret cocktail hideaway. It can hold 1,775 people at a time.
"The Waterloo bar in many (ways) epitomises where we want to evolve our bar estate," he said.
Not all punters will approve. Some griped that it resembles an airport or an IKEA store, while others were outraged that a pint of BrewDog's Punk IPA will set them back GBP 7.10. But BrewDog's Waterloo does not serve the city's priciest drinks by any means. You will find pints costing north of GBP 7 all across central London, both in chains and independents.