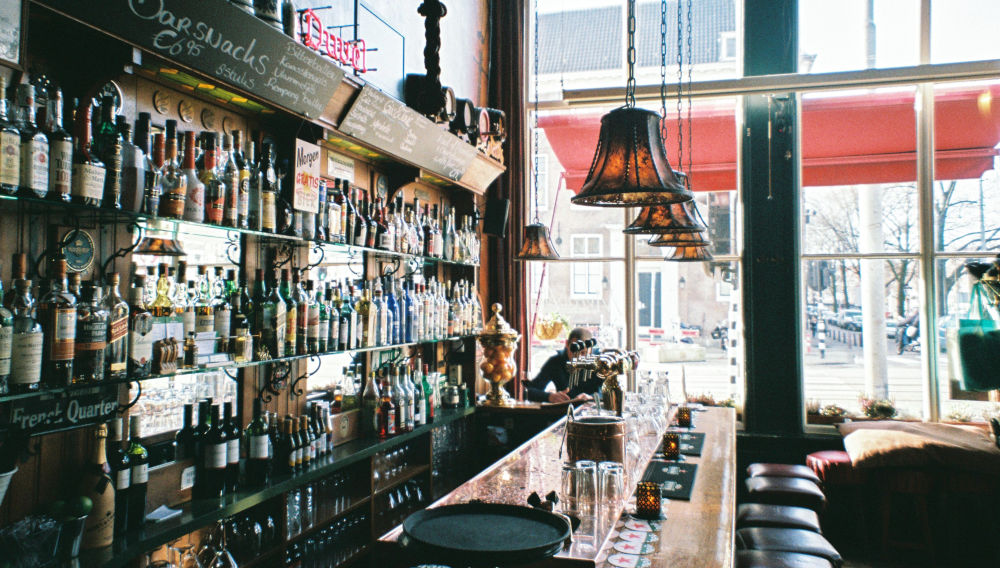 18 February 2022
Dutch beer consumption up slightly in 2021, but still below 2019 levels
The Netherlands | There is no light at the end of the tunnel, the Association of Dutch Brewers complained in mid-January 2022, having just emerged from a snap lockdown, which lasted from Christmas 2021 until 14 January 2022, and forced the hospitality industry into hibernation.
Beer market figures seem to confirm this view. Domestic beer sales were up 2.6 percent in 2021 to reach 10.8 million hl, but they were 10 percent below 2019 levels, when they stood at 12.1 million hl. The association compared the 10 percent decline to the combined sales of about 13 medium-sized breweries.
The hospitality industry somewhat recovered in 2021, growing 14 percent over 2020. But beer sales in bars and restaurants were still down 49 percent over 2019.
Putting the pandemic behind them
Dutch brewers produced 22 million hl beer in 2021 (-8 percent over 2019), of which nearly 13 million hl were exported (a decline of 6 percent over 2019).
Lucie Wigboldus, the Director of the Association, appealed to the government, saying: "Let entrepreneurs do business again and end the lockdown. It's high time to get the economy running again. Of course, we are dealing with public health and that should always come first, but this virus will not just go away. That is why a fundamentally different approach is needed."
The association, Nederlandse Brouwers, represents the nation's largest breweries, accounting for 95 percent of Dutch beer production. Faced with this data, it could do nothing but moan, since the country's Big Brewers bore the brunt of the coronavirus crisis. The losses in the on-premise over the past two years, where they make most of their profits, were nearly all theirs.
Back to the on-premise
Craft brewers, on the other hand, have sailed through the pandemic mostly unharmed. If truth be told, most actually did quite well, benefitting from quickly set up web shops, curb side pick-up, beer deliveries and other such measures. In all likelihood, their profit situation improved over the course of the pandemic, provided they rejigged their route-to-market and cut out the middlemen.
There were 911 craft breweries operating in 2021, up from 875 in 2020 and 812 in 2019. Per the website https://www.nederlandsebiercultuur.nl, which keeps a tab, there were 70 brewery openings in 2021 and only 30 closures.
Beer consumption after covid
It will be interesting to watch how bottle shops and hospitality venues will fare in post-pandemic times. If anything, Dutch consumers have learnt to enjoy expensive craft beers at home.
This is reflected by the sales of special beers, a category including craft beer. While sales of pils beers declined 13 percent to 8.5 million hl in 2021, from 9.8 million hl in 2019, sales of special beers rose 1.6 percent to 1.3 million hl over the same period.
Some scientists say that it can take anywhere from two months to eight months to build a new behaviour into our lives. Since the pandemic has already dragged on for two years, and the ritual of drinking nice beers at home has had plenty of time to become engrained – how long will it take consumers to unlearn this new consumption pattern?