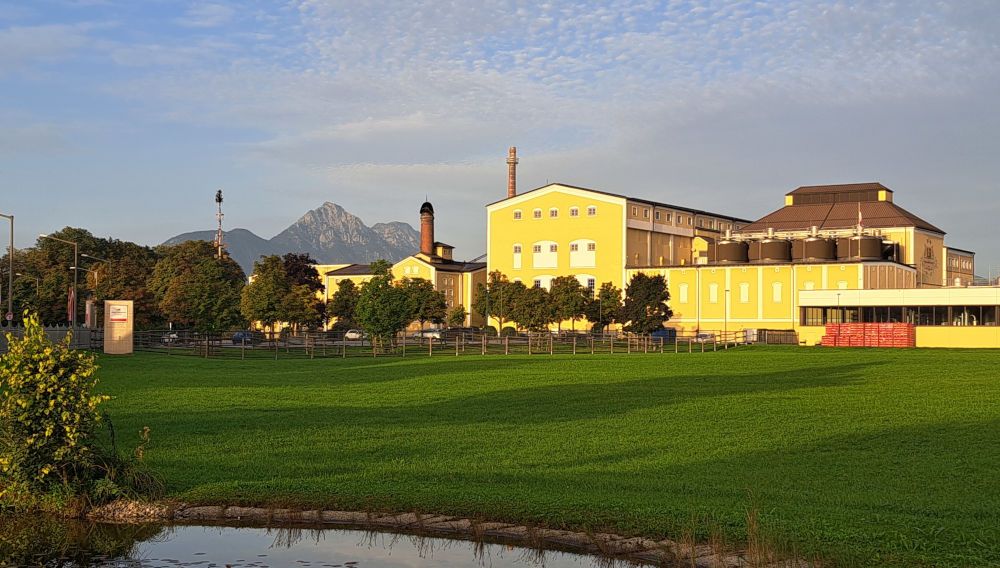 27 October 2023
EBC Symposium opens Austrian Brewing Week
Austria | Though yeast and fermentation are highly important topics for the brewing sector, it took more than 20 years until a Symposium of the European Brewing Convention (EBC) was again dedicated to these issues. After 1978 in Zoeterwoulde, Netherlands, and 1999 in Nutfield, GB, the EBC Symposium "Fermentations as an opportunity for sustainably brewed and high-quality products" took place at Stiegl Brewery in Salzburg from 8 to 10 October 2023.
The Symposium was the kick-off of the Austrian Brewing Week during which the Technical Meeting of the EBC Brewing Science Group and the 72nd Workshop of the Association of Austrian Master Brewers and Brewing Technicians was also held.
Many new aspects relating to yeast and fermentation
EBC President Benet Fité Luís, Mahou San Miguel, Spain, said in his welcome address to participants that it was about time for a Symposium relating to the topics of yeast and fermentation. In the past twenty years, knowledge of yeasts and other fermentation organisms and of fermentation as such has increased in leaps and bounds. This was acknowledged by the two-day lecture program including 16 presentations and a concluding discussion. The two introductory presentations already reflected the wide thematic range: Dr. Mathias Hutzler, Research Centre Weihenstephan BLQ, presented the very latest findings about the history of Saccharomyces pastorianus and the resulting project "Yeast Chase". Katrin Ingenhoff and Andreas Jäger, Siemens, covered AI supported optimisation of filtration to obtain efficiency improvements.
Selected fermentation organisms
The following two days were crammed with fascinating topics from research and practice. John Lenzini and Ryan Murphy talked about successful beer production with Saccharomyces pastorianus TUM 35 ("Frankonia") in their brewery. Schilling Beer Company in New Hampshire, USA, is one of three breweries using this yeast. Raquel Muñoz Planelles, Cervezas Gran Via, Seville, Spain, reported on her experiences in production of non-alcoholic beers using Pichia kluyveri. Giovanni De Francesco, University of Perugia, Italy, analysed various Mrakia-species as fermentation organisms – with surprising results.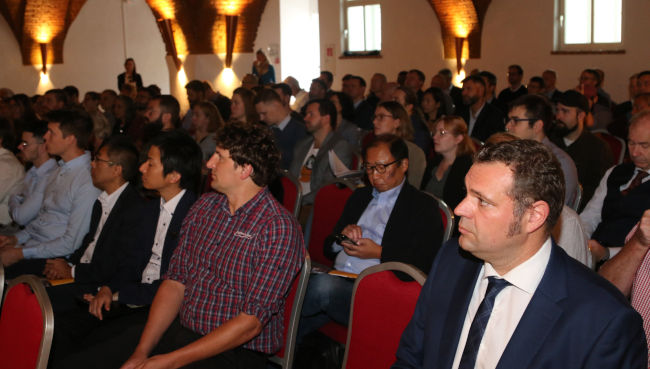 In the subject area of product quality, Claire Corrignan, IFBM-Qualtech, France, spoke about formation and effect of biogenic amines, in particular in sour beer production, resulting from the influence of lactobacilli and ways of avoiding off-tastes during sour beer production.
Alternative fermented beverages
Another lecture block was dedicated to alternative fermented beverages. In the context of his doctoral thesis, Alejandro Pinilla Croonenberghs, Free University of Brussels, researched the scientific evaluation of traditional fruit beer production (hitherto little documented) and proposed a new or extended classification distinguishing these from modern, sweet, unfermented fruit beers. Natalia Svedlund, TU Berlin, focussed on obtaining an improved cider taste by optimally combining apple type, yeast strain and hop variety. She found that sweet apple types in combination with hop varieties rich in oil had the strongest appeal in tasting tests and that dry hopping was assessed positively.
Stimulating panel discussion
The concluding panel discussion with Benet Fité, Tiago Brandão (Super Bock Group, Portugal), John Lenzini and moderator Dr. Ina Verstl (BRAUWELT International) spanned a wide range of insights. Based on the question why the EBC had not dedicated a symposium specifically to the topic of fermentation for 25 years (the explanation – this always plays a weighted secondary role), the discussion revolved around topics such as shorter lead times in product launches or mutually beneficial cooperation between suppliers who meantime do their own research. Even the trend towards certification as a Benefit Corporation that brewers use to underpin their added social value and ecological sustainability was discussed.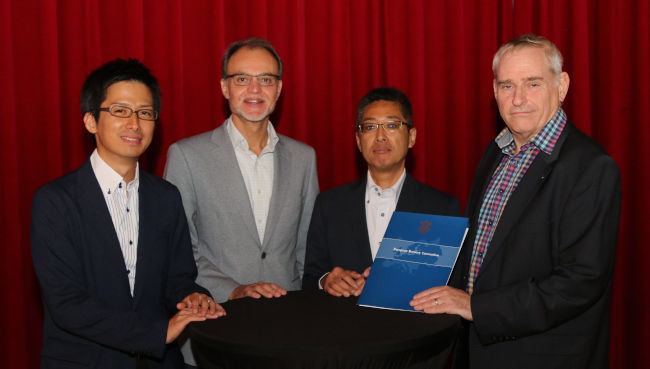 During the event, the EBC and the Brewery Convention of Japan also entered into agreements. Yuichi Nakamura, President of the BCOJ, and Secretary-General Keisuke Okada as well as EBC Executive Officer John Brauer and Benet Fité Luís, the EBC President, signed declarations of intent for increased cooperation between the two associations. These included potential uses of the EBC Methods of Analysis in Japanese breweries.