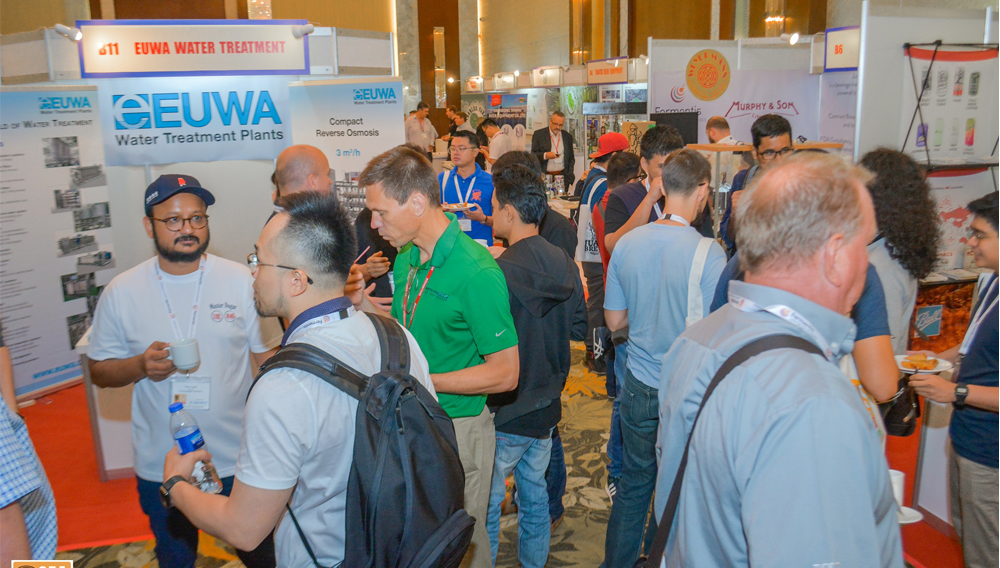 03 June 2019
SEA Brew 2018
Returning for its fourth edition on June 21 and 22, 2018 to Manila, the Philippines, the Southeast Asia Brewers Conference (SEA Brew) has continued its growth from previous years mirroring the rapid development of the regions' brewing industry. After visits to Singapore and Ho Chi Minh City (Vietnam), this year Manila hosted the annual conference and associated trade fair. SEA Brew attracts brewers, distributors and investors from across the Asian region; they come together to exchange ideas and gain insights from global experts into the latest technological innovations to keep up with the fast-paced developments of the industry.
This year's conference programme ran three tracks, engaging all aspects of beer production and distribution: Brewery Operations, Ingredients, Distribution & Marketing. Additionally it played host to the annual Asian Craft Beer Associations Forum, focused on fostering experience sharing and cross-border cooperation throughout the region.
The Keynote Sessions at the beginning of each day included addresses from Mikkel Borg Bjergsø (Mikkeller, Denmark), John Palmer (Palmer Brewing Solutions Inc., USA), Rohit Dugar (Young Master Brewery, Hong Kong) and Felix Burberg (Krones AG, Germany) covering subjects as diverse as Increasing the Value of Beer to the Brewery of the Future.
The conferences' extensive list of speakers also featured more than 25 other leading industry luminaries, including Paul Holgate of Holgate Brewhouse (Australia), Carl Setzer of Great Leap Brewing (China) and Youichi Kiuchi of Hitachino Nest Beer (Japan) tackling Quality Assurance, Sour Beers, the cost of raw ingredients in Asia.
SEA Brew 2018 also focused on interactivity and delegate engagement which was delivered across multiple sessions including workshops, round tables and panel discussions, all led by industry experts. The programme saw yeast & hop sensory sessions, in-depth technical break-out sessions as well as the introduction of a pre-conference "Brew Day", led by renowned industry veteran and author John Palmer.
Far more than just a conference, however, SEA Brew 2018 saw the expansion of its associated trade fair to double the size of 2017. The sold-out exhibition housed the latest innovations in ingredients, processes and equipment and included many industry stalwarts such as Krones, YCH Hops, Cargill, Barth-Haas Group, Petainer, Micro-Matic, Fermentis and the Siebel Institute. Commenting on the appeal of this year's programme and expanded trade fair, Charles Guerrier, conference director, remarked "In such a geographically diverse region SEA Brew provides the ideal opportunity for suppliers to meet current and potential partners all in one place. The conference and trade fair attracts delegates from not only the ASEAN countries but from those further afield such as Hong Kong, Taiwan, China, India and South Korea."
"The market is now witnessing a need as never before for brewing and dispensing equipment, supplies and education – and the Southeast Asia Brewers Conference (SEA Brew), now in its fourth year, is firmly established as the number one industry platform within the region for the exchange of brewing knowledge and for suppliers currently servicing or hoping to gain access to the market" continues Charles Guerrier.
It wouldn't be a SEA Brew without experiencing first-hand what the host city had to offer. Both nights of the conference networking events were held around Manila where delegates and exhibitors could get to know each other better after a long day's conferencing in the city's plethora of well stocked beer bars.
Established in 2015, the SEA Brew conference and attached trade fair was created to support the growing demands on both production and marketing in a rapidly developing Asia beer industry. In line with being a truly regional event, SEA Brew moves to a new host city every year. Next year the conference will be held in Bangkok in September 2019. For information please contact .
Authors
Georg Wenk, Roland Pahl
Source
BRAUWELT International 4, 2018, page 289