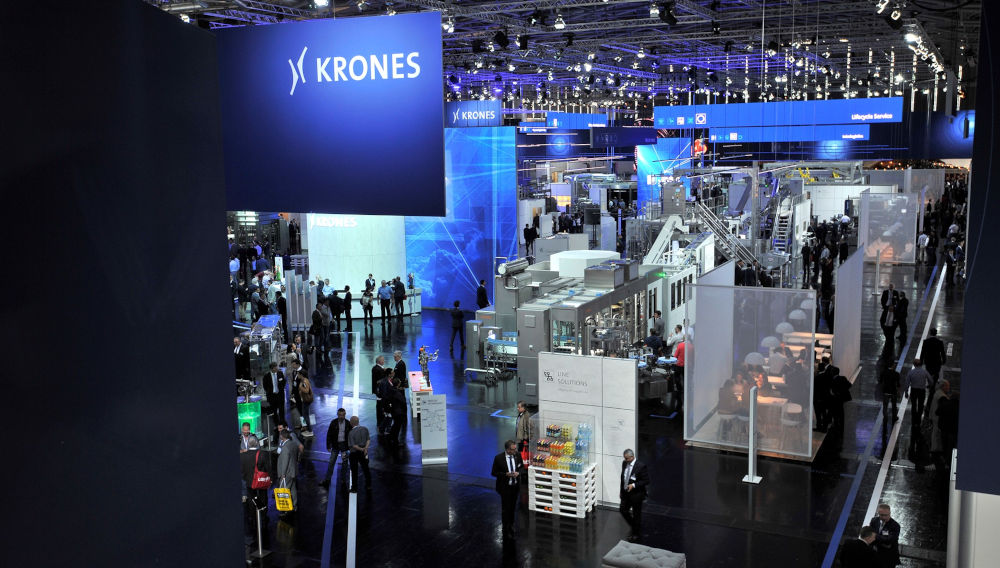 28 January 2022
drinktec preparations according to plan
High interest | drinktec, the world's leading trade fair for the beverage and liquid food industry, will take place in Munich from September 12 to 16, 2022. The continually strong demand for floor space from exhibitors in Germany and abroad shows that the trade fair enjoys a high-level acceptance as a source of inspiration for the beverage and liquid food industry.
For exhibitors and visitors alike, it is already foreseeable that the demand for exhibition space will be comparable to the level of previous drinktec trade fairs. The demand for up-to-date technical information remains high.
It is also particularly important to the trade fair team that the digital tools already available still offer a lot of scope for making participation in the trade fair more efficient for exhibitors and visitors. Exhibitors at drinktec can highlight their expertise in the individual topic areas through entries in the Solutions Directory. This will already be of great benefit in the run-up to the trade fair, since the Solutions Directory will already be available online to search through from the end of 2021. Visitors will also be shown offerings at the trade fair for their own application areas directly on their mobile device with the help of the Innovation Guide – a service exclusively available to trade fair visitors.
To make their production sites future-proof, visitors to the trade fair can get a compact overview of machines and process technology solutions for the production, filling and packaging of beverages and liquid foods. All players in the beverage and liquid food sector will be at drinktec and be available for direct discussions.
This edition's main topics will be sustainable production & packaging; consumer landscape & product design; water & water management; and digital solutions & digital transformation. Messe München is implementing these topics throughout the event through special areas, the allocation of the exhibitors' own offerings to these main topics, and expert sessions in the forums.
drinktec has already started in December 2021 with the online program, drinktec TALK. In four online events on the main topics, expert presentations on current solutions will provide compact information and enable an exchange with the speakers. The webinar series is offered live and in English, and comprises presentations as well as an open Q&A session in which the participants can also enter into dialogue.
For further information visit www.drinktec.com/en.