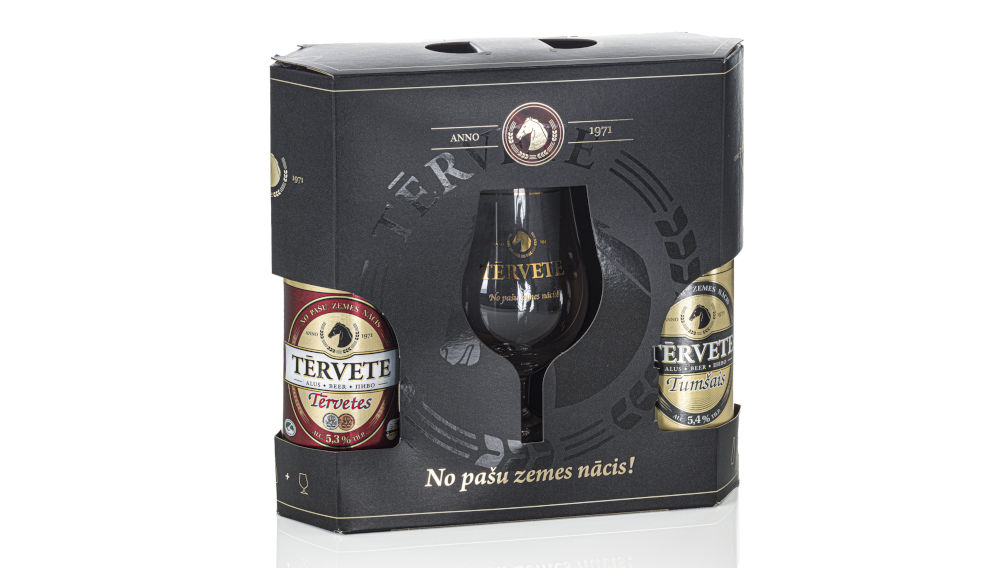 01 October 2021
Van Genechten Packaging takes home a bundle of platinum Pro Carton Awards
Just like the products they bundle so smartly, two VGP folding carton packs each have taken home a platinum award at the Pro Carton Awards. What do the awarded packs for Bonduelle and Tērvete Beer have in common? A simply clever use of folding carton that combines function, branding and protection in the most sustainable way
The team in Riga has managed to make the packaging for Tērvete Beer actually look like the bottles it bundles and keeps safe. Thanks to the smart hotfoil overlay and spotgloss UV varnish.
But behind the shiny surface lies an intricate folding carton design that combines an unusual 6-cornered pack shape with optimal protection and presentation. Better even, this design has reduced its own weight to the maximum by using a minimal amount of folding carton. The push-in window acts as both divider and support and lets the consumer experience the product directly.
"I am so happy when I see our folding carton packaging magic happen and get the recognition it deserves. It takes in-depth expertise, knowledge, teamwork, passion and hard work to make packaging look so natural like it's made for the product - while ticking all the functional boxes. Congrats to the teams!" concludes Marc Büttgenbach, VGP Chief Commercial Officer.