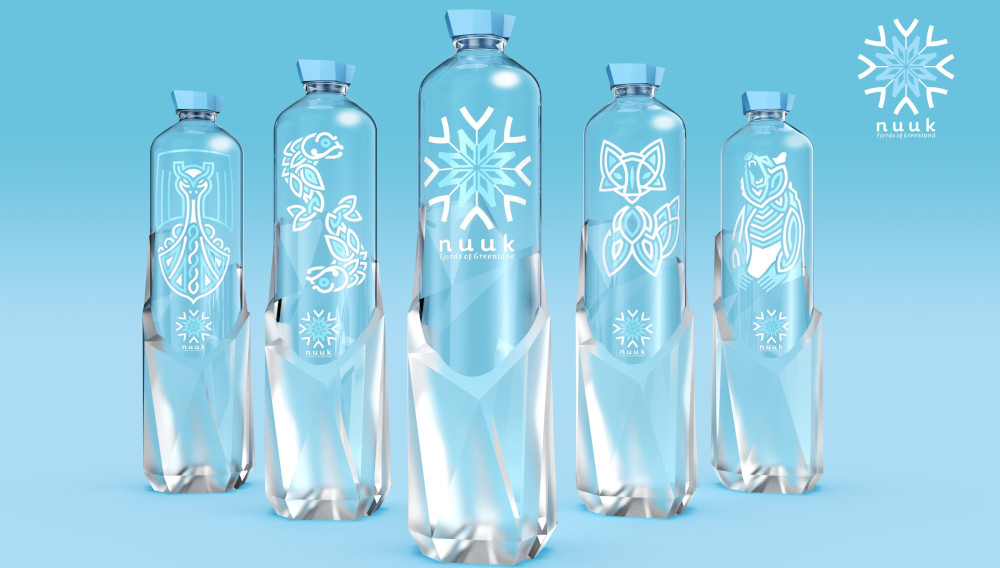 05 March 2021
New rPET water bottle concept inspired by Greenland
100% rPET | Sidel's art designers have created the Nuuk bottle concept, drawing inspiration from the purity of ice and its formations. Produced from clear, 100% recycled PET (rPET), Nuuk is a container designed for high-quality, fjord-sourced premium water brands.
"The specific ice shape on the lower part of the bottle constitutes a great asset and reinforces its structure. It gives the impression that the bottle is surging up from the ice," explains Laurent Lepoitevin, Packaging Design Engineer at Sidel. In line with its origins, the deep bottle base resembles a rock glacier and is produced by Sidel's patented Base Over Stroke System (BOSS).
The mechanical forming which takes place during the blowing process optimises the material distribution in the final bottle base profile. The consistent blowing process uses a minimum amount of material. The bottle is also compatible with tethered cap solutions to meet environmental requirements and forthcoming regulations.. "In addition to the water quality and integrity symbolized by the fjords, the use of 100% rPET goes hand in hand with Sidel's sustainable commitment to achieve closed loop food grade and recyclable plastic packaging," adds Laurent.