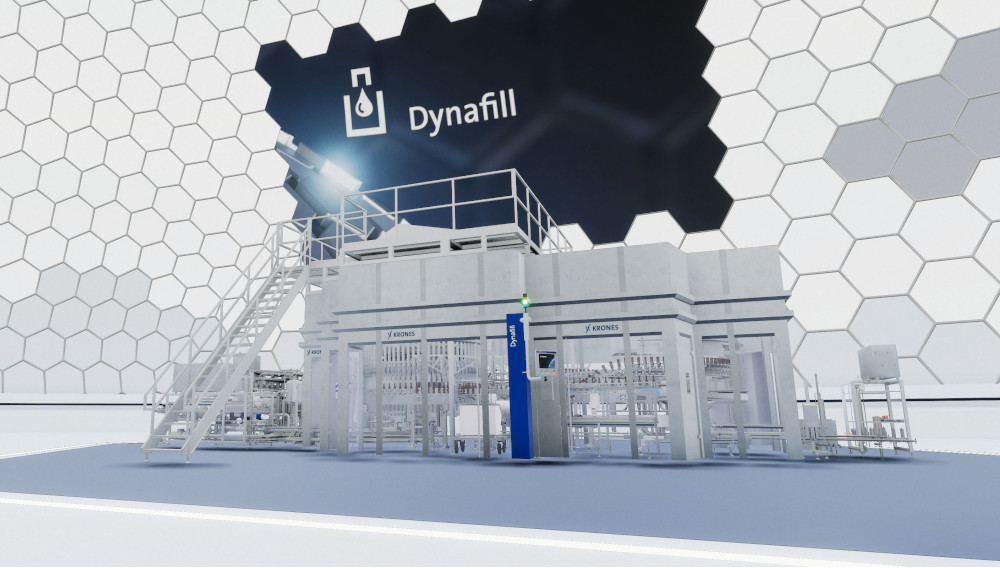 11 December 2020
Virtual Krones showroom going online
Krones AG | On 30 November 2020 a virtual Krones showroom went online.
Virtual interaction instead of in-person meetings: particularly during the current coronavirus pandemic, new forms of communication are increasingly gaining in perceived importance.
This applies not only to our private lives but also to Krones' sales operation that has to do without trade fairs and may visit clients only to a very limited extent. So as to offer a platform for talking to our customers, Krones had already set up a digital trade fair stand in mid-April 2020 for the interpack while simultaneously working on a more extensive solution: a virtual showroom that went online on 30 November 2020 and contains 3D models of machines.
It is possible to virtually walk through these models – an advantage that is particularly manifest when it comes to the recycling line for PET and polyolefins, the Krones MetaPure. Whereas in shopfloor reality such a line measures several hundred square metres, any client interested can now view it online from all angles and even enter it without having to travel.
However, Krones uses the showroom not only to replace its presence at individual cancelled trade fairs; the showroom is likewise intended to serve as a maximally lasting communication platform in the long term. Besides the 3D models, it also includes its own conferencing tool, enabling clients to have an online face-to-face conversation with their contact person in Sales, so as to find out more about the Krones portfolio.
Clients can register via krones.com/showroom.
Keywords
Source
BRAUWELT International 2020
Companies
Krones AG, Neutraubling, Germany