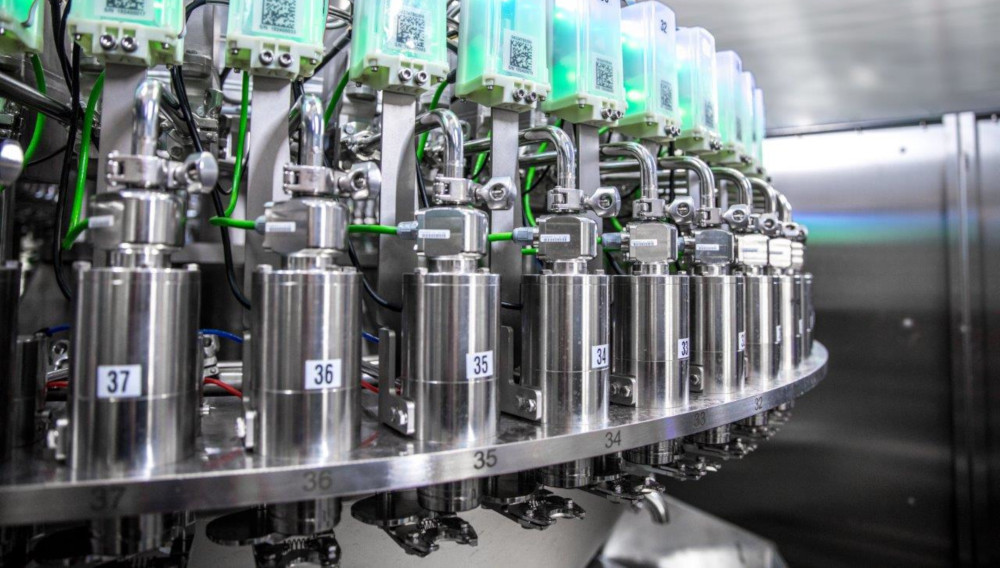 23 July 2020
30% faster filling performance
Sidel | Two years after the introduction of the Super Combi to the industry for compact lines' solutions, Sidel presents a bolder, next-generation solution Super Combi Compact thatis even more compact with a 30% faster filling performance.
Growing demand for packaged water
"We see that the water category has been seeing an unprecedented growth fuelled by a worldwide increase in demand. Due to consumers' rising health consciousness paired with the trend towards so called "better-for-you drinks", the packaged water category has remained at the forefront of consumer purchasing decisions since 2018," explains Stefano Baini, Product Manager Filling and Super Combi at Sidel, identifying why the company has invested in the development of a compact line solution for still water production.
Enhanced performance and utmost productivity
Similarly to its predecessor, Super Combi Compact is integrating five process steps – preform feeder, blower, labeller, filler/capper and cap feeder – into an all-in-one, smart system. What describes the new solution the best is the continuous top-level performance it provides up to 54,000 bottles per hour (bph) in a reduced space. Furthermore, its ergonomics and the latest technologies support easy access, operation and maintenance while ensuring high end-product quality.
To highlight some of the most important improvements, the blower can produce up to 2,700 bph per mould. Furthermore, a robotic arm solution for automatic mould changeover is now available to drastically reduce change-over time and improve safety conditions by not requiring any human intervention. Labelling is assured by a single-aggregate labelling system, ensuring reliable production as well as fast and easy label-reel auto splicing. What's more, Super Combi Compact's labeller technology features faster changeovers and easy replacement of parts as well as an automatic label vacuum extractor for maximised uptime.
Highest precision
Sidel EvoFILL HS Still with proportional filling valves, controlled by electro-magnetic actuators, guarantees a 30% faster filling with total control and accuracy when it comes to dosing the liquid into its designated container. The improved and completely dynamic filling technology allows for highest precision in modulating the beverage flow, as the plunger inside the filling valve can individually be moved to an infinite number of positions, resulting in maximum freedom in terms of different beverage types to be filled, and different optimum filling speeds and levels. Furthermore, the new hygienic valve design with no beverage membrane assures beverage quality with no flavour carry-over.
In total, with saving up to 30% of precious floor space while, at the same time, boosting production efficiency by another 30%, the new Super Combi Compact is a perfect fit for producers of PET bottled water.