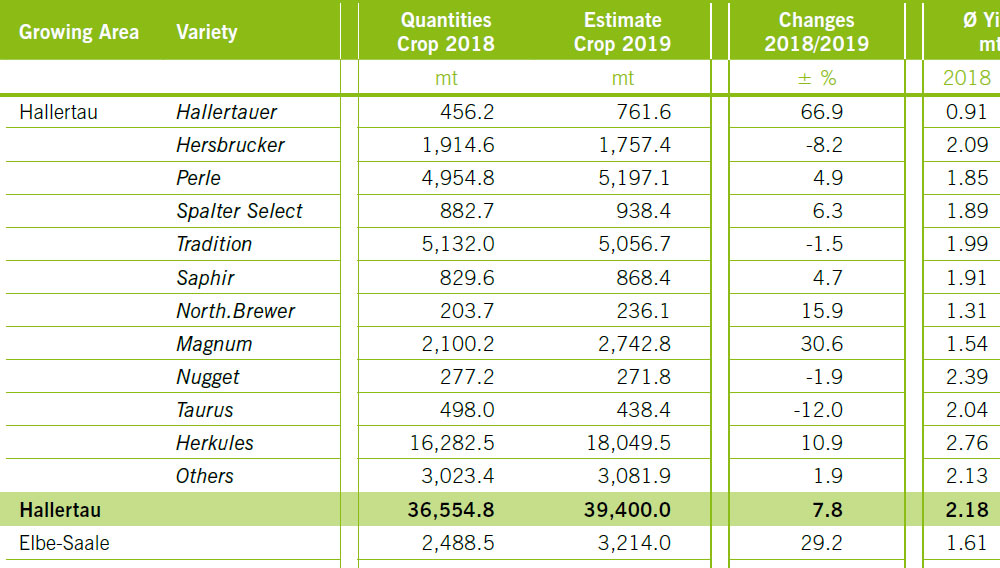 ADVERTORIAL
06 September 2019
Crop and market update & hop crop 2019 estimate

Hop market | The crop estimate for the Hallertau was announced on August 21st, meaning that crop 2019 estimates have now been submitted for all German hop growing areas.
A comparison of the 2018 crop results with crop 2019 estimates for the main hop growing areas worldwide is enclosed.
It is too early to say how the weather conditions, especially the very dry July, may have affected the alpha-acids in German hops.
We will keep you informed about the crop progress.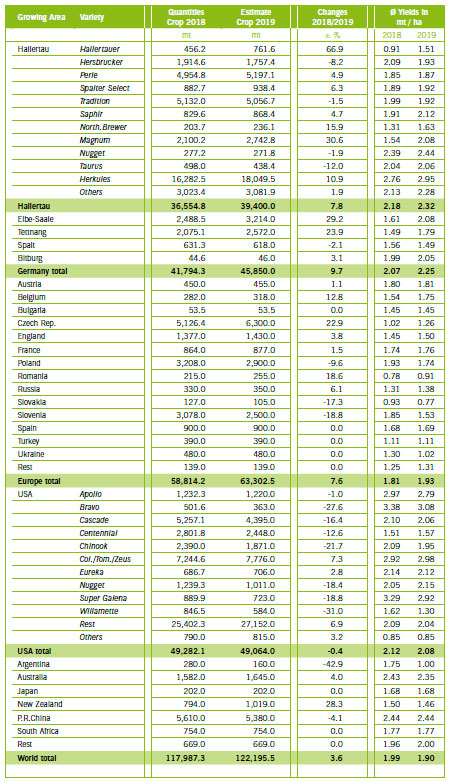 Keywords
Source
Simon H. Steiner, Hopfen, GmbH, Mainburg, Germany