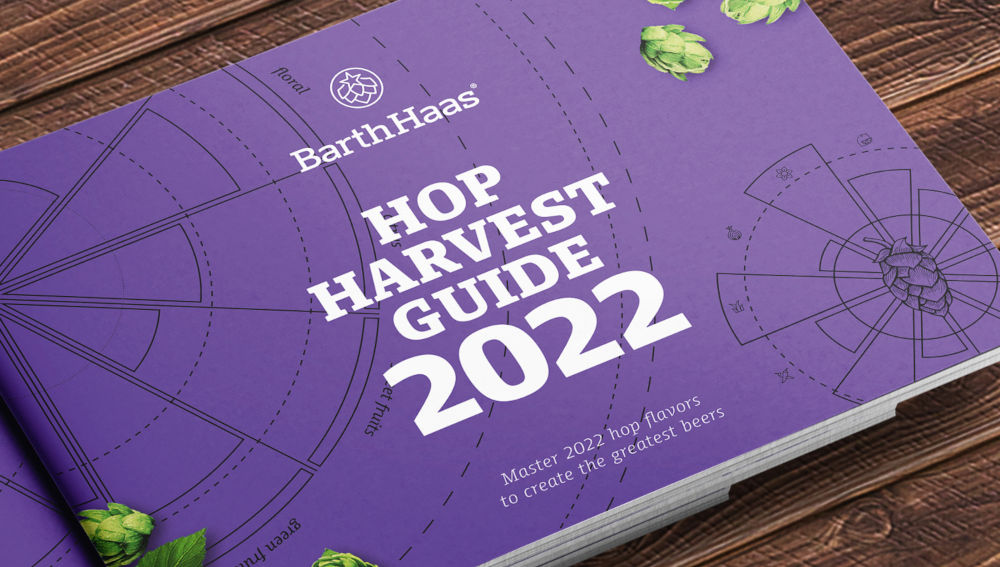 17 March 2023
BarthHaas releases Hop Harvest Guide 2022
Comprehensive documentation | The international hop specialist BarthHaas has just published its Hop Harvest Guide 2022, a comprehensive documentation of the quality of the most recent hop crop. It helps brewers to adapt their processes and recipes to the changes identified in the respective crop year.
In 2022, a very poor hop crop presents even experienced specialists with a challenge. Due to the severe drought and heat, not only was crop volume significantly lower than in average years, but the alpha values were also lower than usual. This is accompanied by weaker and uncharacteristic aromas.
Using the Hop Harvest Guide, brewers will be able to adapt their beer recipes to the new hop flavor profiles. The 80-page guide shows readers in what ways the flavor and aroma characteristics of each of the 34 most important hop varieties differed in crop year 2022 from the aroma characteristics typical of the respective variety. The descriptive flavor profiles are clearly presented, with additional background information completing the picture. With the aid of the clearly structured rose charts, readers can quickly and easily get their bearings among the flavor profiles of the 2022 crop.
The BarthHaas Hop Harvest Guide can now be downloaded free of charge at www.barthhaas.com.