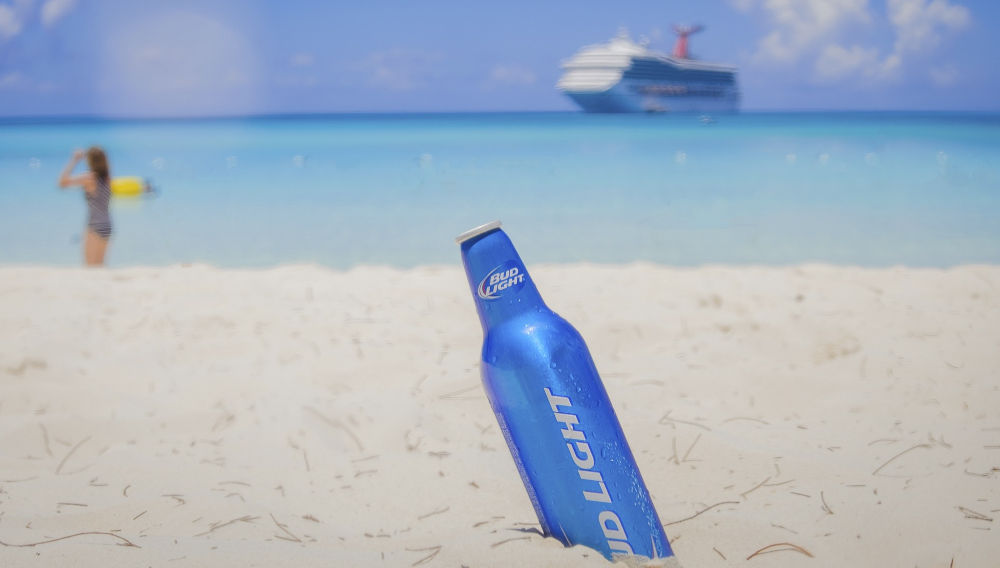 14 April 2023
Bud Light angers conservative customers after partnering with transgender TikTok star
USA | For decades, Bud Light has enjoyed the reputation as the beer of choice for regular Joes. But AB-InBev's decision to partner with transgender TikTok personality Dylan Mulvaney to attract younger drinkers has infuriated some of the brand's most loyal, more conservative customers.
The affair erupted before Easter and, if recent sales figures are anything to go by, Middle America is fighting back with a vengeance. Distributors of Anheuser-Busch, the US division of AB-InBev, have been "spooked" by their dwindling sales over the Easter weekend, according to trade publication Beer Business Daily.
The drop in sales was reported in midwestern and southern USA, most particularly in rural areas.
"This is probably the biggest controversy we have seen in a long time," Harry Schuhmacher, the publisher of Beer Business Daily, told Fox News. "It could be a tempest in a teapot, could be temporary, but it is enough that distributors have rung the bell."
The scandal broke out after Ms Mulvaney, a 26-year-old influencer who describes herself as one of "the most privileged trans women in America", posted images of the customised Bud Light cans with her face on it to mark "365 Days of Girlhood" in early April. She also published a video of herself drinking a Bud Light in the bath.
Fighting Big Woke
As could be expected, really, conservative American figureheads immediately rose up in arms against AB-InBev over using the influencer Ms Mulvaney to promote the brand.
Reportedly, the musician Kid Rock filmed himself taking a machine gun to several cases of the beer and shouting: "F--- Bud Light. And f--- Anheuser Busch."
Tucker Carlson, one of America's conservative TV anchors, said: "Bud Light fails over this. I don't want to root for bankruptcy, but in this case, I think we have to hope for that."
Country music star Travis Tritt announced he would be boycotting Bud Light and all other Anheuser-Busch drinks on his tour.
AB-InBev's share price drops
As commented the New York Post newspaper, on 11 April, "the anti-Bud Light movement is only just getting started, as internet search interest in the phrase "Boycott Bud Light" is up massively."
"This response [of boycotting Bud Light] isn't anti-trans, by the way. It's anti-indoctrination: Don't make my beer into your political statement," the newspaper said.
The cost to AB-InBev is already significant. Between 31 March and 13 April its share price dropped to EUR 58.35 from EUR 61.39. The dive wiped several billion dollars off AB-InBev's market capitalisation. Investors' jittery nerves will eventually calm down again. But there is a bigger worry. If relations with its powerful distributors remain strained, the health of its US business could be in serious long-term jeopardy.