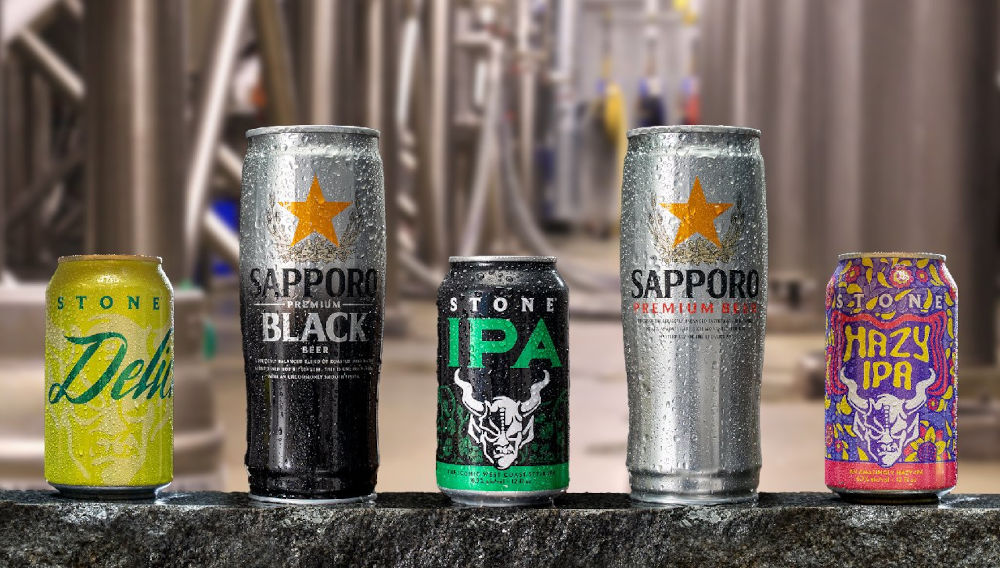 08 July 2022
Stone sold to Japan's Sapporo for USD 168 million
USA | And this despite Greg Koch touting that he will never sell: On 24 June 2022 Sapporo Holdings announced that it will acquire craft brewer Stone for USD 168 million. Based on Stone's 2021 beer production of 326,000 barrels (380,000 hl), the deal puts a USD 505-per-barrel price tag on the company.
This is far less than Boston Beer paid for Dogfish Head in 2019 (USD 1,100 per barrel). It is also lower than the USD 660 per barrel that Monster Energy spent to acquire CANarchy Craft Brewery Collective's 500,000 barrels of production earlier this year.
Greg Koch to step away from Stone
Interestingly, there was no mention in the press release of whether Sapporo will also take on Stone's debt of USD 464 million. This does not seem to be the case.
As says goodbeerhunting.com, the sale represents a resolution to Stone's multi-year search for a buyer. Mr Koch announced in a lengthy blog post on 24 June that he will step away from the company "soon" after a nearly 30-year career.
Sapporo, which already owns San Francisco's Anchor brewery, will take on Stone's two breweries in San Diego, California, and Richmond, Virginia, its seven taprooms as well as its restaurant business. Its distribution business is not included in the deal.
The transaction is slated for completion in August.
Sapporo will use Stone's breweries for own beer brands
As part of the deal, Stone facilities will produce Sapporo products, which will add 360,000 barrels (420,000 hl) of volume by the end of 2024. This will help double Stone's output and utilise Stone's present overcapacity. Sapporo previously shipped its beers destined for the US from its breweries in Vietnam and Canada. Given rising shipping costs, expanding production capacity in North America has become imperative for the company.
The Japanese brewer bought the Anchor in 2017 for USD 85 million. After several years of production declines, the San Francisco brewery increased its output by 45 percent in 2021, to 72,500 barrels (84,000 hl), media said. Sapporo's portfolio also includes Sleeman Breweries in Ontario, Canada, which the company acquired in 2006 for CAD 400 million (USD 360 million).
Not included in the transaction is Stone distribution unit. Goodbeerhunting.com said that Stone has been quietly offering its distribution arm to interested buyers for years. Most likely, Stone wanted to sell both the brewery and distributorship together.
Stone's trademark dispute with Molson Coors is far from over
The website brewbound.com commented that Sapporo is buying Stone while it remains locked in litigation over its trademark infringement lawsuit against Molson Coors. In late March, a jury awarded Stone USD 56 million.
"That case is far from over," brewbound.com said, "as both companies have piled up post-trial motions, with Stone seeking an additional USD 284 million and Molson Coors looking to wipe out the jury award. The federal judge in the case recently ordered the two companies to work out an injunction."