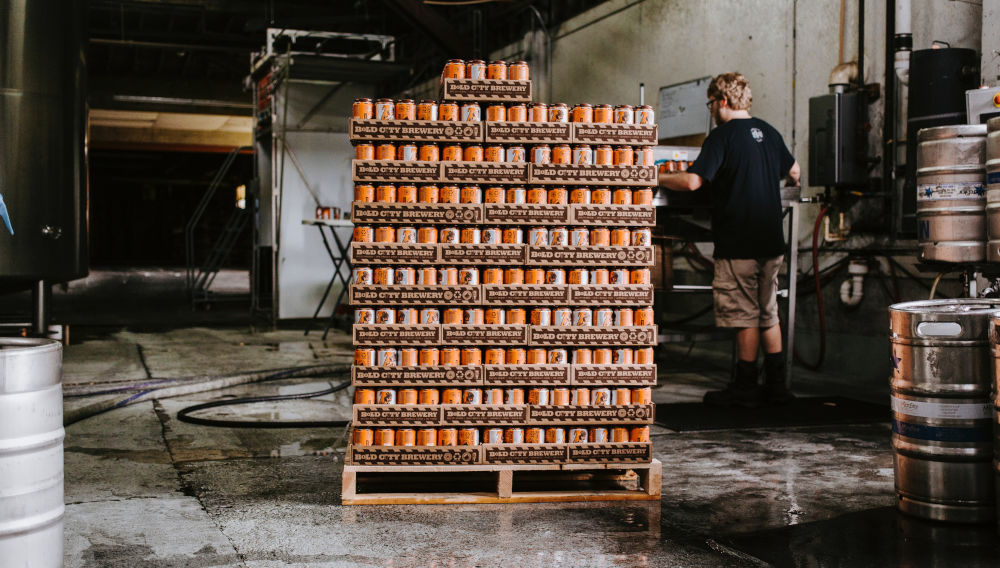 17 December 2021
Ball's customer reduction programme (alert: it is as bad as it sounds)
USA | The current shortage of aluminum has allowed the Ball Corporation, a leading supplier of beverage cans, to weed out its customer base. Ball reportedly plans to increase the minimum purchase of printed cans from one truckload to five, as of 1 January 2022.
The news sent shockwaves through the industry. Per the San Diego Brewers Guild, this means that craft brewers that do not have a contract with Ball, will have to order about a million cans for USD 150,000 at a time, all with the same label, provided supply is available. There cannot be many craft breweries in San Diego, let alone in the US, which have that kind of money.
Ball also plans to raise prices on each can by as much as 50 percent. And they will no longer keep breweries' extra can inventory in warehouses in the United States.
At short notice
The Brewers Association, which alerted its members to Ball's new policy on 18 November, said that Ball pointed its small brewery customers to four can distributors. They will take smaller orders, provide warehousing, and offer labelling options such as stickers and plastic shrink wrap. Craft brewers said these options are far from environmentally friendly.
The BA interprets these changes as Ball "moving toward the type of long-term contracts for committed volume with effective cost recovery mechanisms".
It fears that "overall aluminum can shortages appear likely to continue deep into 2022 and perhaps further, as there is more competition from within beverage alcohol [such as hard seltzer], as well as non-alcohol products and more demand for this package type from customers."
Fortunately, Ball is building five plants in the US to produce more cans and so are other companies.
A turn for the worse
Smaller craft brewers feel short changed. They cannot simply switch to fill their beer in bottles instead, as consumers prefer to buy their beer in cans for reasons mainly to do with convenience. Cans currently make up around 60 percent of independent craft packaged volume, up from perhaps 5 percent a decade ago.
One thing is certain, though. Consumers will see prices for their canned craft beer go up significantly in the new year.