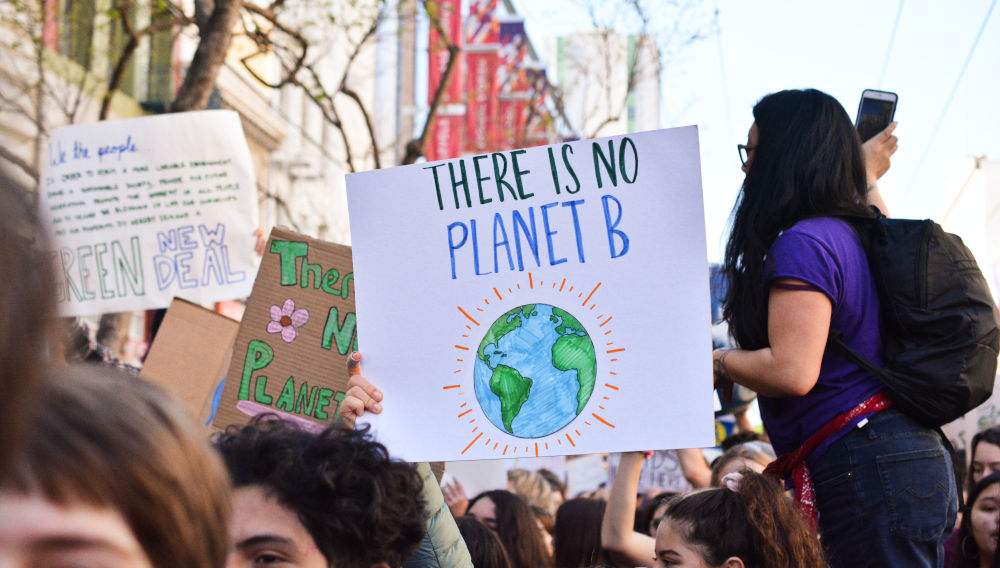 06 May 2021
New Belgium releases a bad beer – on purpose
USA | On Earth Day (22 April), New Belgium shocked its punters by releasing Torched Earth Ale, a beer made entirely with ingredients available in a climate-ravaged future.
Those who have tasted it say the beer is not good. It is made with smoke-tainted water, dandelion weeds, drought resistant grains like millet and buckwheat, as well as hop extract (not fresh hops). In fact, Torched Earth Ale highlights ingredients available on the planet's current trajectory – weeds, subpar grains and tainted water.
"Torched Earth is definitely not like any beer I've ever tasted," said Cody Reif, the pilot and innovation brewer at New Belgium Brewing. "This beer is smokey and less sweet – and definitely has a little chew since it's made from different grains. If this is the future of beer, I would drink far less of it," adds Reif.
And that is exactly the point. With this new campaign, New Belgium is shining a light on the grim outlook for the beer industry. "We brewed this beer to inspire the 70 percent of Fortune 500 companies which do not have a real climate plan to make one now – before it's too late," the brewer said on its website.
A call on consumers to tackle climate change
In conjunction with the release, New Belgium announced the "Last Call for Climate Change" campaign. Under the campaign, the brand will encourage drinkers to demand from their favourite major companies a 2030 climate plan. Via its new online tool, users can look up Fortune 500 companies with meaningful and proactive 2030 climate plans. If a brand does not have one in place, the tool allows punters to tweet companies in order to demand change.
Luckily, AB-InBev and Heineken are both on this list as early adopters of a 2030 climate plan. So punters can immediately tweet their congratulations.
For some reason or other, New Belgium's parent, Japan's brewer Kirin, is not on the list. Maybe it did not fulfil one of the prerequisites, like a confirmed twitter account? Therefore, we do not know if it would have made the grade.
All profits from the sales of Torched Earth Ale will go to Protect Our Winters (POW), a non-profit organisation that focuses its efforts on legislation regarding climate change. Established in 2007 by professional snowboarder Jeremy Jones, it strives to turn outdoor enthusiasts into climate advocates.
A six-pack of Torched Earth costs USD 39 and can be purchased from New Belgium's webshop.