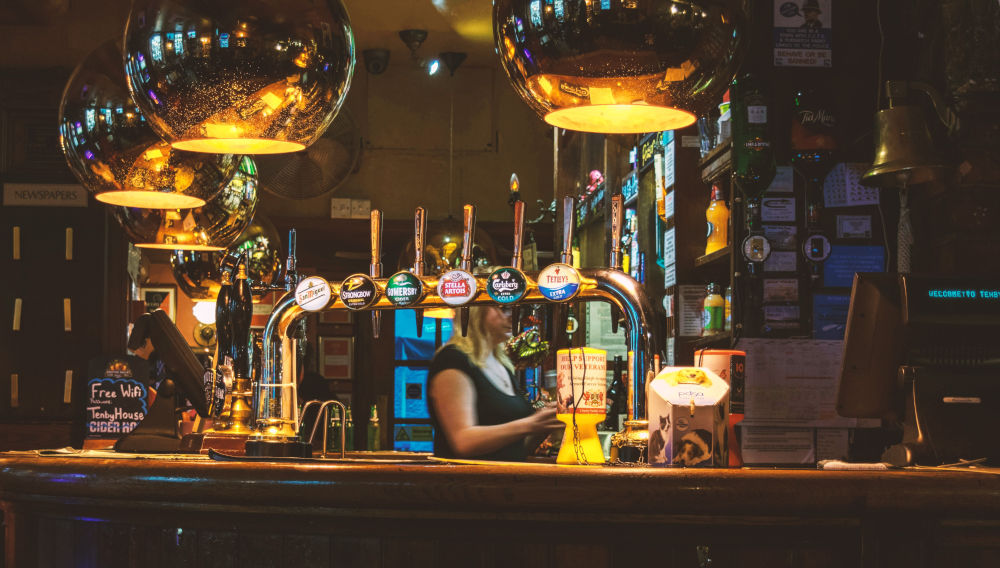 10 November 2022
Big Brewers see beer sales rise in the third quarter 2022
Europe | Put the blame on European punters, facing a cost of living crisis, that the Big Brewers need to turn elsewhere for growth. AB-InBev, Heineken and Carlsberg reported a hike in beer sales in their third quarter results. But they had to admit that their performance could have been even better had not European sales proved lagging.
At the end of October, AB-InBev reported higher-than-expected quarterly earnings as beer sales had accelerated, allowing it to raise its 2022 outlook to the top-end of its previous forecast range.
AB-InBev sold 3.7 percent more beer and other beverages in the July-to-September quarter, thanks to strong expansion in Mexico and South Africa.
The world's number one brewer also succeeded in pushing through higher prices, or persuading consumers to shift to higher-priced "premium" brands in all major markets except China, where the government's "zero-covid" policy has curbed economic growth.
AB-InBev's profit (EBITDA) rose 6.5 percent on a like-for-like basis to USD 5.31 billion in the third quarter. The company said it now expects its core profit to increase between 6 percent and 8 percent this year, from a previous range of 4 percent to 8 percent.
The trouble with Old Europe
 AB-InBev's largest rivals, Heineken and Carlsberg, gave a more cautious view of the beer market. For the two, Europe represented at least 50 percent of their third-quarter business, against less than 15 percent for AB-InBev.
The European markets are experiencing the sharpest shock from higher energy prices linked to Russia's invasion of Ukraine and concerns that consumers, with reduced disposable incomes, will relinquish non-essential consumer goods such as beer.
Heineken warned of early signs that European punters were starting to cut back, after sales rose by less than expected in the third quarter, while Carlsberg warned of weakening consumer sentiment even as it raised its 2022 forecast.
Heineken's beer sales rose highest
In the third quarter, Heineken's beer sales were up nearly 9 percent versus the same period last year, despite Heineken having hiked the average price of beer by 11 percent from a year ago.
However, beer sales were only up 1.3 percent in Europe, after sales in Britain and Italy declined. Unlike in other regions, beer sales in Europe remain below 2019 levels. Heineken said it will retain its full-year outlook for operating margin to be stable or increase modestly this year.
Carlsberg's beer volumes grew 2.7 percent in the third quarter, and non-beer volumes 5.6 percent. Organic volumes in Western Europe were up 2.4 percent, in Asia 9.9 percent, while in Central & Eastern Europe they declined 2.5 percent.
There are risks
Carlsberg's CEO Cees 't Hart said the Danish brewer had seen little evidence of rising inflation hitting beer sales, but there was a bigger risk of lower volumes and downtrading to cheaper brands in the coming months. Still, it revised its outlook upwards: The Danish brewer now expects organic profit growth of between 10 percent and 12 percent this year, compared to a previous guidance for "high single-digit-percentage" growth.
AB-InBev's CEO Michel Doukeris forecasted that costs may not rise as steeply in 2023 as in 2022, except for Europe where there would likely be a greater impact from high energy prices.