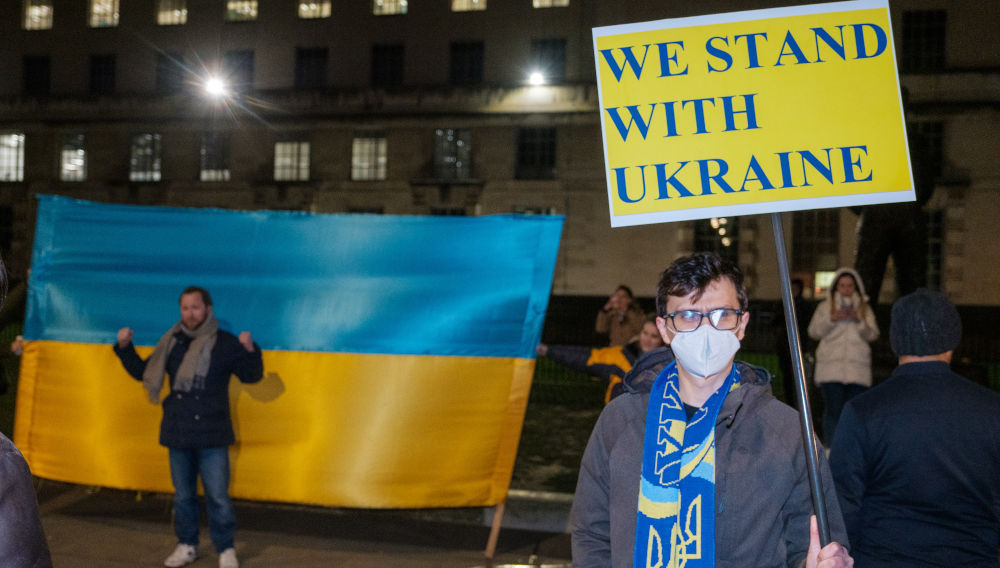 12 August 2022
Heineken, Carlsberg, and Budweiser still found on shelves in Moscow
Russia | Sometimes sanctions against Russia take a long time to bite. In late July, shops in Moscow were still selling off stockpiles of international beer brands, Reuters' correspondents reported.
This was despite brewers Carlsberg and Heineken pledging on 9 March that they would cease production of their eponymous brands in Russia, following Russia's invasion of Ukraine on 24 February. AB-InBev, which runs its Russia operations in a joint venture with Turkish brewer Efes, said it had requested that the licence for production and sale of Budweiser be suspended.
So how come that shops in Moscow are still sitting on stockpiles of these beer brands? When the fast-food giant McDonald's withdrew from Russia, its local successor immediately ran into problems. There were reports of mouldy buns and fries taken off the menu by Russian state media in early July. Besides, imported beer brands had disappeared from shelves and bars by June already, per Reuters.
No screeching halt
According to Reuters' sleuths on 22 July, they found cans and bottles of Heineken, Carlsberg, and Budweiser in half a dozen supermarkets in Moscow. The dates on the bottom indicate that some production of all three beers continued in Russia after the brewers' public announcements, in Carlsberg's case for several weeks.
Reuters identified Heineken cans with markings saying they were produced at a brewery in St Petersburg on 23 March, and Carlsberg cans on 29 April in Tula, a city south of Moscow.
Heineken responded to questions by Reuters and said: "Our last brew of Heineken in Russia was in March, last packaging beginning of April and last sale second week of April. After that there was no Heineken being brewed or sold by Heineken in Russia."
On 28 March, Heineken announced its decision to leave Russia, seeking an orderly transfer of its business to a new owner and expecting to book related charges of around EUR 400 million (USD 406 million), while guaranteeing the salaries of its 1,800 employees in Russia until the end of the year.
Can't let raw materials go to waste
The same day, Carlsberg announced it would also sell its Russian business Baltika, which would result in a "substantial non-cash impairment charge" this year. Baltika employs some 8,400 people.
In a reply to Reuters, Carlsberg said that it had "limited production" after 9 March, merely using up raw materials it had in stock to fulfil obligations to customers. Last production was in April, and it had since got rid of its remaining materials, the company added.
As to Budweiser, Reuters found cans of Bud with markings saying they had been produced in the Volga city of Ulyanovsk in late June – some four months after the invasion of Ukraine.
Sales talks between AB-InBev and Efes still not completed
The non-suspension of Budweiser is probably due to discussions between AB-InBev and Efes still dragging on. AB-InBev said in April that it will sell its non-controlling interest in the Russian joint venture to its partner and take a USD 1.1 billion charge as a result.
Apparently, Efes has little intention of suspending the sale of Budweiser for as long as sales talks continue.
Moreover, Efes has since obtained the licences to locally brew AB-InBev's Munich beer brands Spaten and Franziskaner, as well as its Belgian abbey beers Leffe Blonde and Brune. Before AB-InBev joined the boycotts, they were exported to Russia.
A work around?
Per the Russian news agency Interfax on 5 August, "the decision to localize [production] was made due to logistics difficulties that are being experienced everywhere on the market, with the aim of ensuring the continuity of commercial processes and availability of product."
The beers are now produced at the company's breweries in Ulyanovsk, Kaluga, Omsk, Volzhsky, Saransk, Klin and Ivanovo. AB-InBev-Efes has eleven breweries across Russia.
Interfax also reported that the joint venture saw its net profit jump 130 percent to RUB 5.04 billion (USD 82 million) in 2021 on revenue up 11.1 percent to RUB 85.38 billion (USD 1.4 billion). Funny that. AB-InBev said in April that its profit from the Russian joint venture in 2021 had been marginal – it contributed merely USD 1 million to AB-InBev's profit, according to Reuters.
Efes is not breaking any sanctions. In fact, Turkey never joined western boycotts of Russia. As companies from the US and allied countries seek to leave Russia, competitors from countries led by India, Turkey and China are picking up the slack.