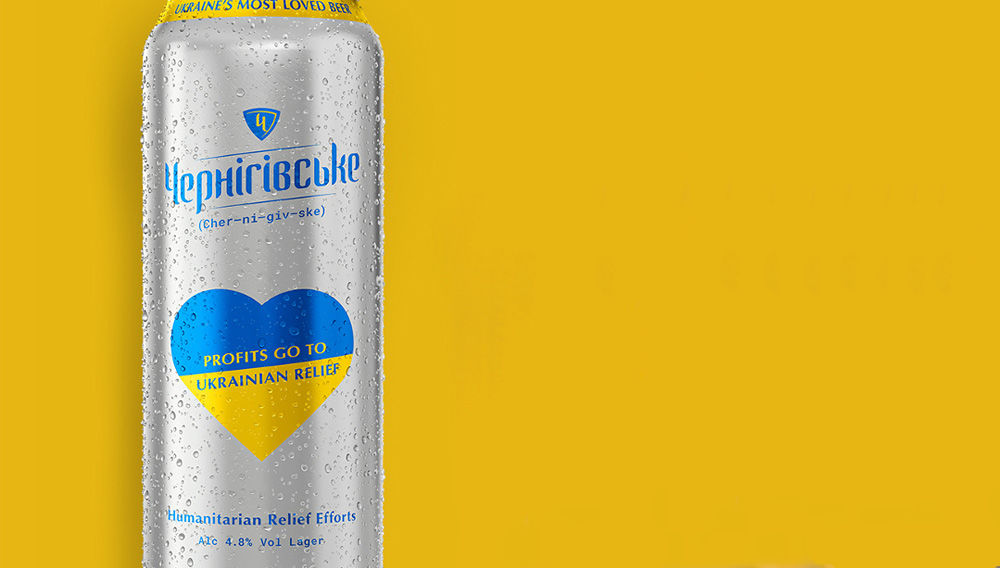 22 July 2022
AB-InBev and Ukraine: do-gooders in a quandary
Belgium | To support Ukraine, AB-InBev launched its Ukrainian beer brand Chernigivske in several markets around the world in May. The brewer promised to donate at least USD 5 million from this initiative to humanitarian relief efforts. But Ukrainian staff, who were offered to come to Belgium for shelter, could soon find themselves stranded in Brussels, the website brusselstimes.com reported on 10 July 2022.
AB-InBev's three breweries in Ukraine are shuttered because of the war. To support its 1,800 Ukrainian staff, most of whom continue to be internally displaced, AB-InBev gave them the choice of either remaining in the west of Ukraine or fleeing to the Czech Republic and Belgium.
Retaining highly qualified staff
The offer would have been only partly charitable. AB-InBev's Ukrainian staff is highly qualified, and many will speak English. Letting them go because of the war would have been self-defeating. Not only will AB-InBev need to plan for after the war. In the meantime, it has plenty of positions to fill elsewhere in Europe.
Europe's labour market is swept clean. Unemployment across the EU was 6.1 percent in May, though much lower in Germany (2.7 percent) and the Czech Republic (2.4 percent).
Welcome to Prague
Lyle Frink reports that AB-InBev has a huge corporate logistics/distribution centre in Prague with a few hundred employees. They are hiring, too. Current job openings are in credit management, logistics, HR, payroll, exports, and inventory deployment. Filling positions is difficult, even more so in Prague, which has become a hub for global IT and logistics firms.
The only real issue is finding a place to live, as the flood of Ukrainian migrants has put a tourniquet on an already cramped housing market.
AB-InBev ends offer of free housing
This also seems to be a major problem in Belgium. A total of 160 people, made up from staff and their family, took up AB-InBev's offer and relocated to Belgium, where AB-InBev is headquartered. They were put up in comfortable quarters within Brussels and were paid their Ukrainian wages. How much they are paid we cannot ascertain. But Ukrainians, on average, earn some USD 500 per month, according to The Brussels Times.
AB-InBev even encouraged the Ukrainians to claim social security to supplement their income. Belgium's capital is an expensive place, and a Ukrainian salary will not get you far.
Like many political pundits in the West, AB-InBev's risk management team must have thought that the war would be over in three months. But since there is no end in sight, AB-InBev decided, on 1 July, to withdraw paying for the Ukrainians' accommodation at the end of August, The Brussels Times says.
Shall I stay or leave?
Multiple sources told The Brussels Times that they now feel helpless and forced to make a decision: attempt to live in Belgium on a Ukrainian wage or buy tickets back to Ukraine. Many come from regions heavily affected by the fighting.
The Brussels Times has learnt that many are keen to continue working in Belgium. But several employees, especially in management positions, are currently working under their Ukrainian contracts, with a salary below the Belgian minimum wage.
AB-InBev responded to the allegations by saying that the provision of accommodation to employees had been prolonged several times before the 1 July announcement. It also stated that it has 75 Ukrainian employees who have been transferred to European operations.
"We have been incredibly proud of the depth of support we have been able to provide to both our Ukrainian employees and their families, and also the humanitarian response to the war in Ukraine," AB-InBev affirmed.