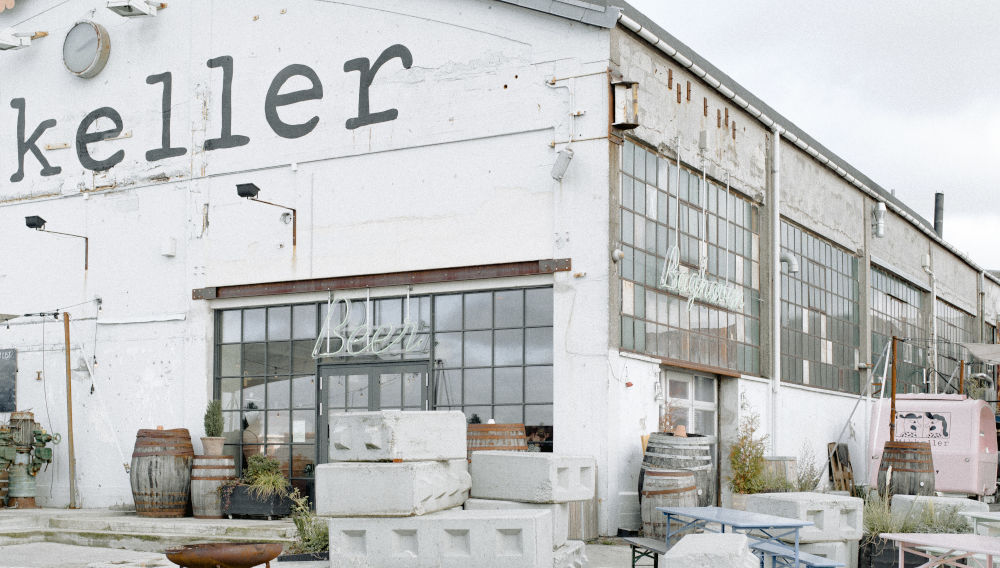 17 December 2021
How not to handle a crisis: Mikkeller's fall from grace
Denmark | Perhaps Danish craft brewer Mikkeller should have followed BrewDog's example, when it too faced accusations of sexism and a toxic culture in May this year. Like BrewDog's CEO James Watt, Mikkeller's founder Mikkel Borg Bjergsø should have communicated through traditional media that he was so sorry and would immediately enter into direct talks with his accusers.
Instead, Mikkeller spent months sidestepping the issues. In the end, Mr Bjergsø's had to apologise on Instagram on 18 October for "not acknowledging responsibility" for the toxic workplace environment. Many thought his statement came too late and did not prevent several dozen breweries from publicly withdrawing from his Copenhagen beer festival later that month.
Mikkeller's drawn-out PR crisis, not to mention its HR crisis, are the result of doing too little and too late.
A festering negativity
As Lena Hunter on cphpost.dk, a Danish news website, has the story, Mikkeller's very public fall from grace began in May, when US brewer Brienne Allan posted sexual discrimination and harassment accounts by women in the craft brewing industry on Instagram.
While most reports focused on US craft breweries, Danish firms like Dry & Bitter (D&B) in Gørløse in north Zealand and Mikkeller were also mentioned. D&B made a prompt public statement of apology, communicated openly and issued several follow-ups. In other words, D&B managed the crisis professionally, while Mikkeller said, err… nothing.
Then Fanny Wandel, a Danish bartender at The Barking Dog in Nørrebro (listed as one of the world's top 10 tequila bars), took up the issue, and her webpage quickly became a platform for people to share stories of a toxic workplace culture in the brewing and hospitality industry in Copenhagen.
Per Ms Hunter, the criticism of Mikkeller ranged from bullying, harassment and intimidation, to a desperate lack of HR infrastructure and physically unsafe workplaces, in particular at its brewery in San Diego, where Mikkeller had taken on the former Alesmith brewery in 2015.
Warpigs collab collapsed
At Warpigs, which was a Copenhagen brewpub jointly run by Mikkeller and Indiana's 3 Floyds Brewing since 2015, allegations surfaced that Mr Bjergsø and COO Jacob Gram Alsing not only participated in the bullying of staff but allowed it to continue.
On 1 June, the general manager of Warpigs was replaced with no explanation from Mikkeller. Later still, in November, Mr Bjergsø and brothers Christopher and Nicolas Floyd quietly resigned as Warpigs' directors, effectively ending their collaboration.
Mikkeller's public image damaged
Rather than communicating with leading traditional media to better control the story, Mikkeller, in June, began to scramble on social media, posting a statement about "harassment and inequality in the beer industry".
Ms Hunter commented: "It was a weak gesture and spooked the members of the Mikkeller Beer Club, a dedicated community of followers, who began cancelling their craft beer box orders en masse."
Also, in June, anonymous protest art was put up outside Mikkeller's head office. The posters were taken down immediately, and Mikkeller's PR person, Pernille Pang, told the website goodbeerhunting.com they had no clue what they were actually being accused of.
After all those turbulences, Mikkeller's CEO Kenneth Madsen and Ms Wandel were invited to give a joint interview on Danish radio in mid-June. Mr Madsen proved evasive, repeatedly shifting the blame to the industry, igniting a backlash of criticism of his insincerity, Ms Hunter said.
Good Beer Hunting investigates
It was then that Kate Bernot, a journalist for goodbeerhunting.com, began to dig deeper. Her article "At a Breaking Point", posted on 1 July, revealed the bad work practices at Mikkeller's San Diego brewery and at Warpigs. She named Messrs Bjergsø, Madsen, Alsing, two specific brewery managers, and Ms Pang (Mikkeller co-owner/head of PR/Mr Bjergsø's ex-wife) amongst those who encouraged or actively participated in belittling, humiliation, harassment or blanket indifference.
As Ms Hunter found out, on 2 August, Mr Alsing stood down as COO after nine years. The resignation was only reported one month later by Fødevarewatch, a Danish hospitality industry newsletter. Mikkeller stated that the position will not be refilled.
Nothing further was heard from Mikkeller until October, when the crisis came to a head and dozens of breweries withdrew from the Mikkeller Beer Celebration Copenhagen festival, in opposition to the company's handling of the harassment claims. This prompted the company to abruptly change its tone to one of apology rather than defiance.
By then goodbeerhunting.com had revealed that harassment and unsafe workplace conditions at Mikkeller's San Diego brewery first came to light in a 2018 employee survey. The survey should have landed on someone's desk in Copenhagen in no time. But, in October, Mikkeller still denied any knowledge of it. Alas, by November the firm had to admit that both Mr Bjergsø and Mr Alsing had known of it for years.
In the eyes of Mikkeller's followers and commentariat, the lying was bad enough. What made matters worse, was that Mikkeller had done nothing to improve the workplace conditions nor spoken to the employees who had subsequently resigned.
Per goodbeerhunting.com, Mikkeller held two public forums in October to address the allegations, albeit to mixed results. Most of the former San Diego employees, who had come forward over the summer to share their harrowing stories, did not attend those meetings. Only now, after years of unanswered questions from employees, the company has connected with them via email to try to solve them.
As with all crises, it could take time for Mikkeller to see things return to normal. But the crisis could flare up again. Let's hope the firm has learnt from its mistakes.