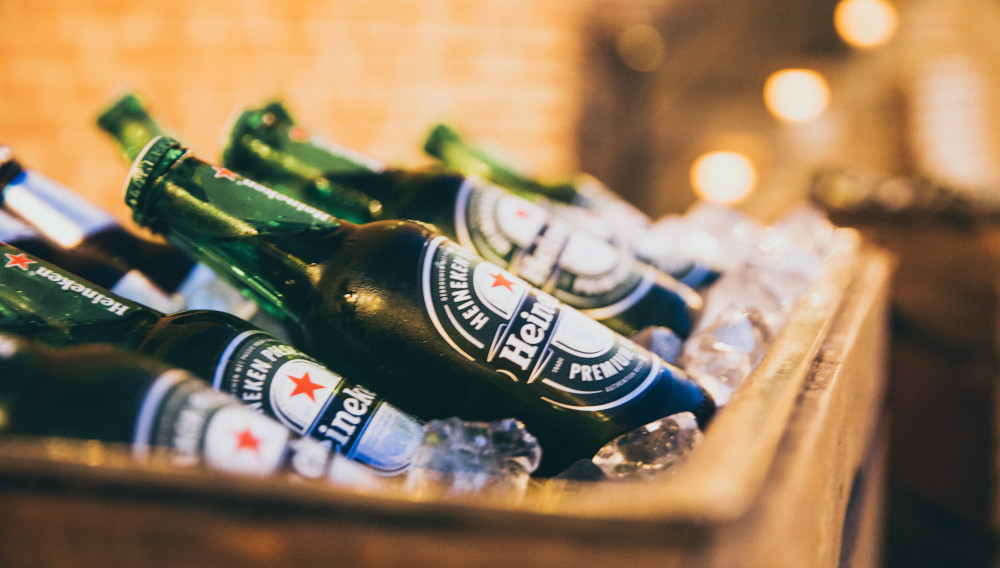 19 August 2021
Heineken hikes profit in first half but sees costs rising
The Netherlands | Dutch Heineken said on 2 August 2021 that its first-half turnover grew by 14 percent to EUR 12 billion. But it is still trailing more than 10 percent behind the first half of 2019.
Heineken has already taken tough measures during the pandemic. It said it would slash 8,000 jobs this year, helping the company scrape together EUR 1.6 billion in operating profit (beia) in the first half – a great improvement from the EUR 297 million loss in the first six months of 2020.
Heineken sold almost 10 percent more beer in the first half than a year ago, and CEO Dolf van den Brink said the company would seek to be "assertive" on pricing, having achieved nearly 10 percent higher prices per hl beer in the Americas and Africa/Middle East in the first half.
In Europe, where Heineken sells one in three beers, bars and restaurants are open again. And while still off pre-crisis levels, profit on the continent was up 360 percent in the first six months compared to 2020.
But many emerging markets, which accounted for 54 percent of Heineken's profit before the pandemic, are still in poor shape. Asian sales dropped 1 percent amid new coronavirus outbreaks and low vaccination rates. Heineken's breweries are locked down in Malaysia and Vietnam, the latter of which is Heineken's third biggest market.
Heineken maintains a cautious outlook for the rest of the year. Rising global inflation, coupled with higher input costs, will mean its full-year financial results will likely remain weaker than pre-pandemic levels.
The company said more than half of the cost savings under its three-year plan to save EUR 2 billion and restore profit margins to pre-pandemic levels by 2023, should be achieved by the end of 2021.