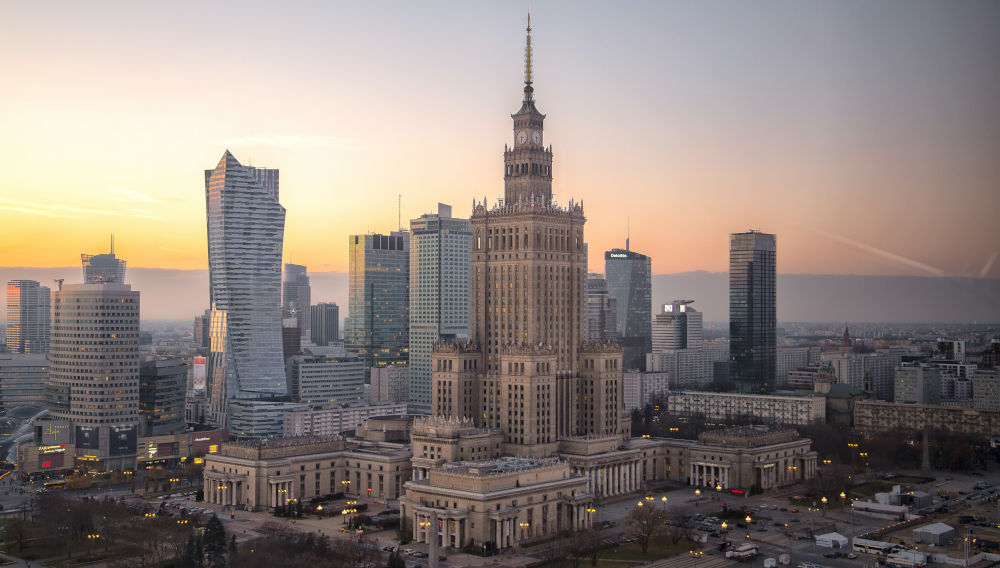 08 July 2021
It's the law: No e-commerce for Polish craft brewers
Poland | Craft brewers were caught between a rock and a hard place during the pandemic, when the Polish government put the country under two lockdowns, lasting from March to May 2020 and from October 2020 to May 2021. As hospitality venues were forced to shut, craft brewers could not pivot to e-commerce as they did elsewhere in Europe because of an ancient alcohol law from 1983, which does not mention internet sales (unheard of then). Despite their best lobbying efforts, the government insisted that this omission means e-commerce is illegal and refused to amend the law.
Making matters worse, craft brewers did not qualify for government support to see them through the crisis. Some schemes even expressively excluded alcohol producers. At least publicans and restaurateurs were lucky in that they received some government aid, said Marek Kaminski, founder of craft brewer Kingpin from Poznan and President of the Polish Craft Brewers Association.
On-premise beer sales, at 11 percent of domestic consumption (2019), are small by European standards, but for craft brewers they represented 30 percent to 35 percent of their business before the pandemic. In effect, the country's 300 small brewers lost roughly 30 percent of their sales. This forced a couple of craft brewers to shut down, whereas the majority just stopped brewing temporarily or slowed down production, Mr Kaminski said.
Caution prevails
The fallout would have been more severe had not most craft brewers adopted contract brewing as their business model. There are 50 active contract breweries, Mr Kaminski explained, mostly among the smaller regional brewers. However, there are some purpose-built contract breweries too. His brewery, Kingpin, which was founded eight years ago and today sells some 3000 hl beer annually, is still contracting out its production. Coming up clean, Kingpin states the address of the physical brewery, where its beers are brewed, on the packaging.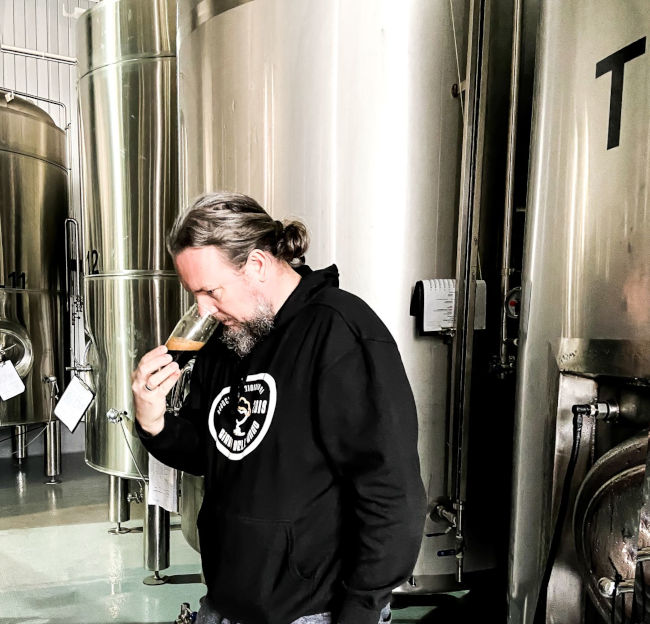 Although the Polish beer market declined slightly (less than 2 percent) to 37 million hl in 2020, a survey among the 33 members of the Polish Craft Brewers Association showed that, on average, their beer production was up 4 percent. That must be considered some achievement, if the number did not pale next to the previous two years' growth rate, which was in excess of 20 percent.
In fact, it was this buoyant growth which had attracted beer enthusiasts to the sector. In 2010, Polish craft brewers had numbered fewer than 30.
A market divided
Per Mr Kaminski's estimates, the new wave craft breweries control a market share of 1 percent by volume and 3 percent by value. Regional brewers have a market share of perhaps 9 percent, which leaves the Big Brewers (Kompania Piwowarska/Asahi, Żywiec/Heineken, Carlsberg Polska) with a 90 percent share.
These figures underline that brewers in Poland occupy different planes. The Big Brewers may make the most money and profits from beer, but this has not stopped craft brewers and "piwo kraftowe" (craft beer) from being very visible and talked about.
Unless the pandemic returns with a vengeance, craft brewers could recover some of what was lost during the remainder of this year. In May, hospitality venues were allowed to reopen their outdoor and indoor premises, although indoor seating was capped at 50 percent capacity, eventually rising to 75 percent. Were it not for the acute shortage of staff in the hospitality sector, Mr Kaminski's optimism could well be justified.