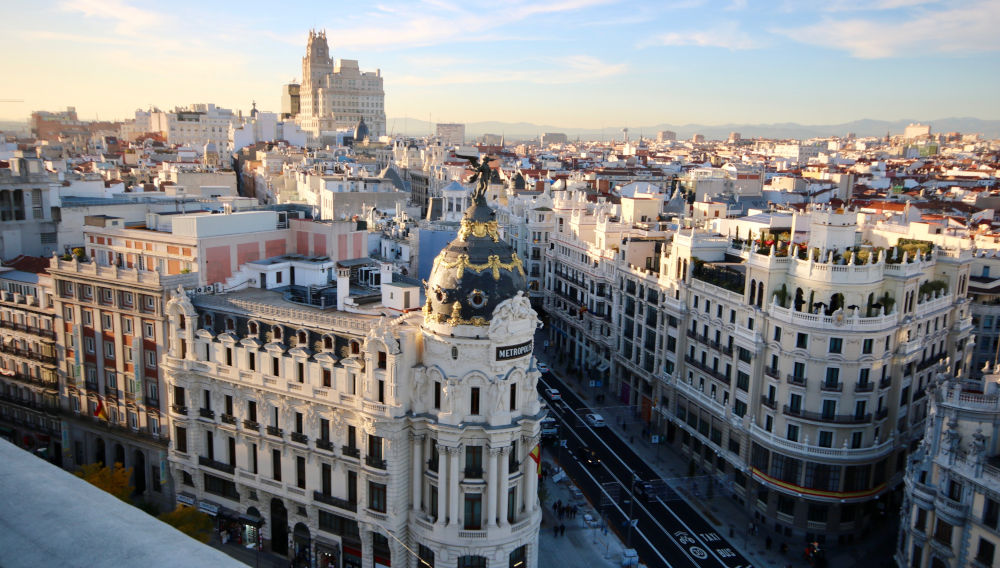 24 June 2022
Conference report: Brewers Forum in Madrid
Spain | Take it as a sign of the times that ESG targets will dominate brewers' lives for years to come: The Brewers Forum, the annual shindig organised by the Brewers of Europe, which took place in Madrid (30 and 31 May 2022), devoted one of its four lecture tracks to the "E" (Environment) in ESG.
It was more than a nod to the EU's Green Week, which marks the annual opportunity to debate European environmental policy with policymakers, leading environmentalists, and stakeholders, which coincided with the Forum.
In fact, by providing information and knowledge, these sessions at the Forum clearly aimed at pushing for changes in business strategies and models that support the shift to a low carbon economy. It was AB-InBev's head of Procurement and Sustainability in its European Zone, Erik Novaes, who set the tone. As he outlined AB-InBev's path towards net zero by 2040, which includes reaching net zero at its five largest breweries in Europe by 2028, he declared this implies embracing ESG targets and not just sustainability targets.
The other three lecture tracks targeted mostly small and craft brewers, focusing on marketing (eg story-telling, e-commerce, beer tourism), and newish beer styles (eg brewing with spirits and wine, wood and beer). This must have been done with a view to attract delegates from the craft brewing industry, who do not as yet have a pan-European forum like the CBC over in the United States. Also, by linking general and special interests, the Forum's organisers deftly underlined that Europe's brewing industry is not divided into Big Brewers and craft brewers, but aims to be inclusive.
There is no E without S and G
Wisely, the organisers tucked the other two pillars of ESG, the Social and Governance targets, into a single session. What the panellists from both Heineken and AB-InBev argued for is hardly radical stuff – how they can make their companies "welcoming homes for all", especially women.
However, ESG and its social targets are often understood by activists to reach far beyond the firm. While brewers prefer social targets to mean being inclusive when it comes to staff and promoting responsible drinking, stakeholder groups have already pushed CEOs to speak out on issues ranging from voting laws (Coca-Cola) to education on sexual orientation (Disney). The whole political debate over whether such concerns are relevant to a company's business or extra curriculum, which has been raging in the business media, was fortunately not a concern at the Forum.
You could say that the organisers of the Forum were faithful to include all the issues under discussion in the industry, not placing a taboo on any. What made the seemingly less controversial "E" sessions still pertinent are the reactions to them from the audience.
Some brewers commented that the progress already made in reaching environmental targets seems either largely forgotten or taken for granted. For example, over the past three decades water use in breweries has come down from, say 20 litres per litre product to between 2 and 4 litres on average, which took quite some effort. But pushing it down further could require solutions consumers may not approve of. This could put brewers into a dilemma.
Not enough action
Others, who were more self-critical, pointed out that for the past 20 years brewers and maltsters have come up with great ideas and great targets to lessen their environmental impact: It is a shame they are running so late in implementing them.
There is some truth to this argument. In an impromptu survey on how many brewers had conducted life cycle assessments of their products, only a few hands went up. This came after a presentation by Juan Francisco Cirizas of Spanish brewer Mahou San Miguel, who had argued that analysing the direct environmental impact of brewers' operations was insufficient. They should assess and quantify the whole value chain, he told the audience, as they do at Mahou San Miguel for each of their new products.
Aiming for carbon neutrality all the way from grain to glass may prove challenging, especially on the final leg. Dyfed Morgan, a Welsh scientist on the panel "Towards carbon-zero brewing", pointed out that when he recently did a life cycle assessment at several small breweries in the UK, they all showed high CO2 at their downstream transportation.
All eyes of maltsters
Zero-carbon malting, on the other hand, appears to be within reach. Martin van Iersel of Holland Malt described how the Eemshaven maltings is currently running a project, which relies on renewable energy and process optimisation in order to become an emissions-free maltings by 2024. They also hope to provide certified zero-carbon malt eventually, which would lessen the need for enzyme brewing.
Enzymes for brewing are still controversial in Europe. Therefore, it was eye-opening to have two contributions from craft brewers (of all people), who have no qualms about using them. On the contrary, they willingly embrace them as a means to decarbonise their supply chains.
Christophe Bellet of Brasserie Dulion from near Lyon in France explained that he only uses locally sourced raw cereals, like rye, oats, spelt, etc – all organic – as much for their unique flavours as for reducing his brewery's carbon footprint. Andres Furukawa, the founder of the Macken brewery in Sweden, provided practical knowledge and experiences from brewing with enzymes, which he said is still not available to the craft brewing industry at large.
You have been warned
Although some of the tough environmental targets seem pushed far into the future, it does not mean that Europe's brewers will be given so much time to attain them. Mr Cirizas of Mahou San Miguel cautioned that the EU could introduce stricter environmental legislation in the coming years if the bloc is seen to miss its own emissions targets.
In the past, Europe's governments were known to water down EU policies ahead of elections or when faced with domestic opposition, but brewers should not bank on it this time. Consumers, employees, and investors are increasingly motivated by threats to the environment, as well as to social welfare, and gravitate towards firms that want to make a difference. Thanks to this year's Forum, brewers now know that they should not dither when it comes to environmental initiatives.
The Brewers Forum, which was held in conjunction with the EBC, attracted some 1,000 delegates, the organisers said. This large number was due in part to the Spanish brewers celebrating the 100th anniversary of the founding of their association, Cerveceros de España.
The 2023 Brewers Forum will be held in Prague from 21 to 23 May.