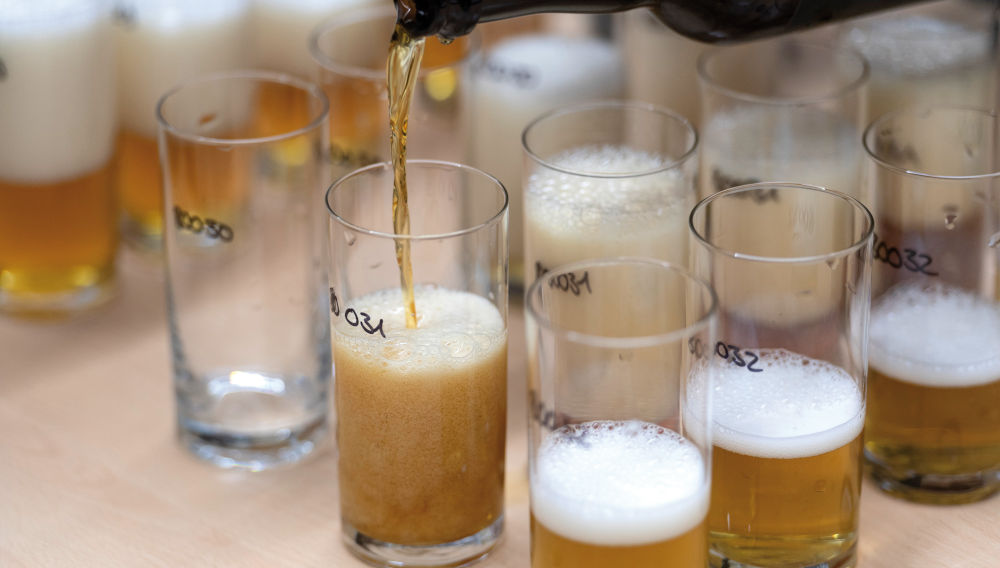 17 December 2021
European Beer Star 2021: Awards go to 26 countries
International competition | At the European Beer Star 2021, more than 120 international beer experts awarded 213 beers with gold, silver and bronze during a two-day blind tasting. A total of 2395 beers from 44 countries around the globe competed for the coveted awards this year in 70+1 categories. In the newly created category "Free-Style Beer" storytelling – the idea behind the beer – played a key role in the jury's assessment, in addition to the beer quality.
Stefan Stang, General Manager of Private Brauereien Bayern, is proud of this year's edition of the beer competition: "After a difficult year and a half for the entire international brewing industry, we are very pleased to see such a great response to the European Beer Star 2021. After a dip in the number of entries last year, we are now almost back to the record level of 2019." With almost 2400 beers submitted this year, entries were 17 % higher than last year. "In terms of registration numbers the European Beer Star 2021 is the second best in its now 18-year history," adds Stang.
With a total of 78 awards (29 gold, 28 silver, 21 bronze), the most awards at the European Beer Star 2021 went to Germany. 32 awards made the journey across the Alps to Italy (4 gold, 15 silver, 13 bronze). Breweries from the USA (21 awards) and Belgium (20 awards) were also very successful in the world's most important beer competition of 2021.
For the first time, a category was created at the European Beer Star in which beer quality was not the sole deciding factor in the judging. In the new special category "Free-Style Beer," storytelling – the story and idea behind the beer – played a special role. The final jury was most impressed by Kehrwieder Kreativbrauerei with its "El Duderino". Inspired by the favorite drink of the main character in the movie "The Big Lebowski" – the "White Russian" cocktail – the winning beer not only impressed with its terrific storytelling, but also with its creative recipe and outstanding beer quality.
The announcement of the winning beers of the European Beer Star 2021 took place digitally on November 9.
The complete list of winners with all award-winning beers can be found on the European Beer Star homepage at https://www.european-beer-star.de/ebs-en/gewinner/.