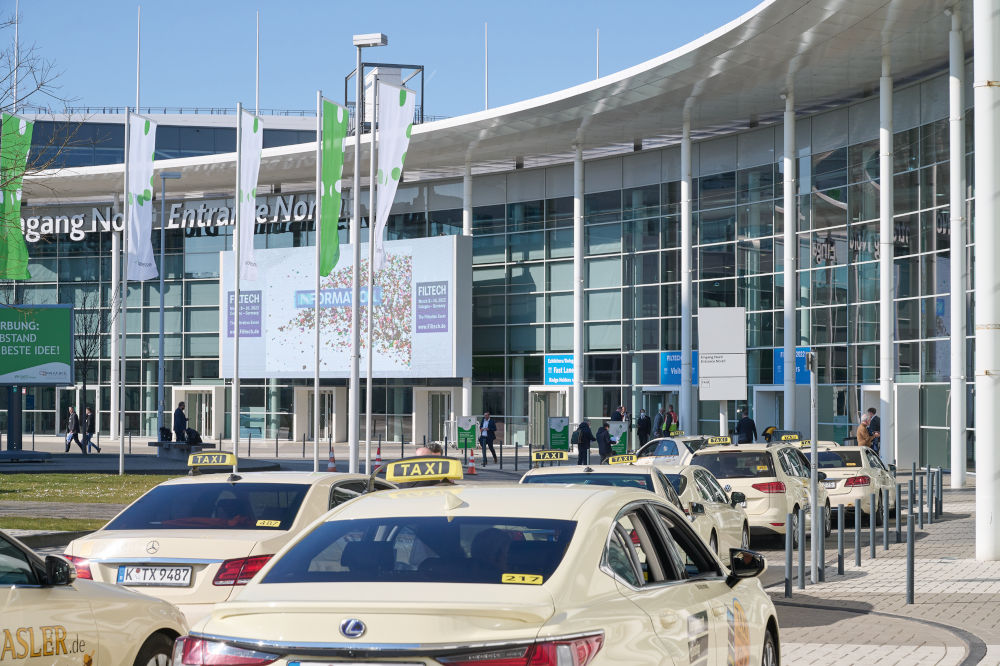 20 January 2023
Sustainability and circular economy at Filtech 2023
Scientific exchange | Lectures, presentations, poster sessions: Scientific exchange is traditionally the focus of the international filtration show Filtech, which will take place at the Cologne Exhibition Center from 14–16 February 2023. Numerous research institutes stand with their contributions for a program that guarantees valuable information from all areas of the industry.
The industry of the future is low-carbon and circular. Intensive research and development work is at the heart of decarbonizing industrial production and implementing the circular economy. At Filtech 2023, international universities, research institutions and companies will show how the green transformation can succeed.
Trends in research and development
The importance of filtration and separation for the green transformation of the industry is illustrated by two contributions from the Fraunhofer Institute for Ceramic Technologies and Systems IKTS (Fraunhofer IKTS). Together with partner institutes, the institution has founded a test and innovation platform for the treatment of industrial wastewater, in the context of which innovative water treatment technologies and forward-looking circular concepts for water use are being tested under real-life conditions.
Fraunhofer IKTS will also present research results for the establishment of a hydrogen economy. Researchers at the institute have developed a technology based on carbon membranes that can be used to efficiently separate hydrogen and natural gas. The membrane technology thus makes it possible to transport the two substances together through the natural gas network and to separate them from each other at the destination according to demand. Due to their high stability even at high temperatures, the carbon membranes are also suitable for separating carbon dioxide from industrial gases.
Innovation Guide for filtration and separation
The special feature of Filtech is the combination of trade fair and congress: Current research results are as much part of the program as market-available innovations. The Innovation Guide provides an overview of all the solutions on display for current and future challenges: It shows visitors targeted filtration and separation solutions for all industries. To prepare for the visit, the guide is available on the Filtech website.
After more than 14,000 visitors last time, the organizer expects even more participants at Filtech 2023 – both in the exhibition area and at the congress. In a dynamic environment, Filtech thus continues to maintain its role as a focused trade show with comprehensive information on all aspects of filtration and separation.