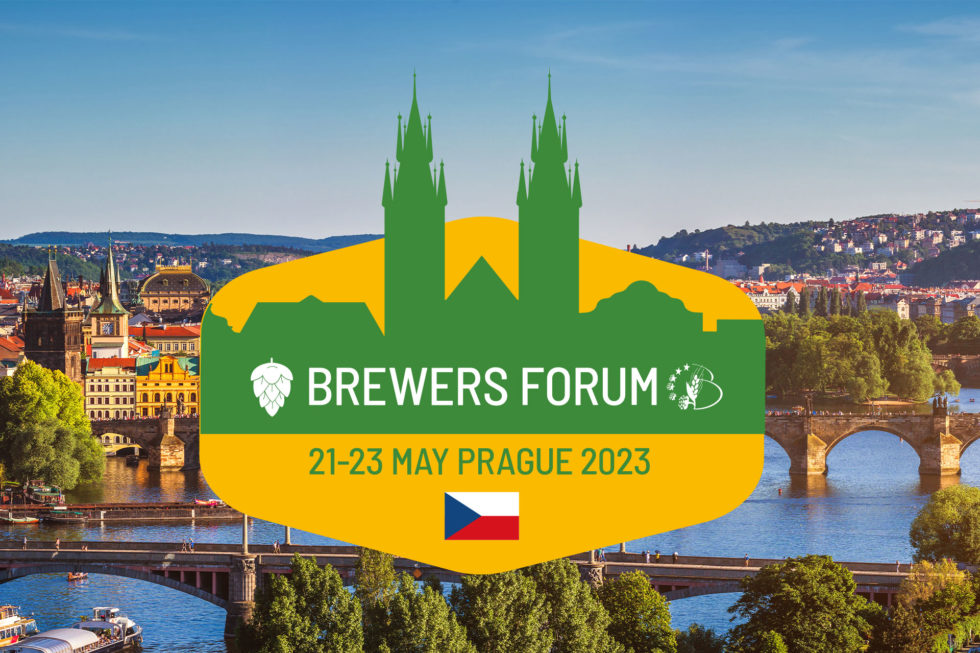 09 December 2022
Brewers Forum 2023 announced
International meet-up | The next edition of the Brewers Forum will take place on 21–23 May 2023 in Prague, Czech Republic. Once again, the global community will unite discussing trending issues in the brewing industry and networking while cheering around a glass of beer.
The upcoming edition's conference sessions will focus on the Czech lager brewing art and its diversity, blockchain and its applications in the brewing industry, sustainability, technical brewing topics and finally it will discuss the marketing side in the sector. As always, there will also be a trade show where sponsors and exhibitors will have the opportunity to meet, network and present their latest products.
The Brewers Forum offers:
High-level conferences with presenters from across Europe, the beer supply chain and beyond, to equip you with deep insights, provoking thoughts and engaging discussions on the current and upcoming business developments, marketing trends, technical and brewing innovations as well as market trends.
Scientific presentations on the latest state of play of research and innovation in the brewing sector.
Networking opportunities, be it at the event during the coffee, beer and lunch break and during the sessions, or every evening during the social programme, be it during the Opening Evening, the Networking Event, the Closing Evening or the Technical Tours.
Access to suppliers, on their exhibition booths (real ones, not virtual booths!) and during the social programme around the Brewers Forum.
For more information visit the website: https://brewersforum.eu/