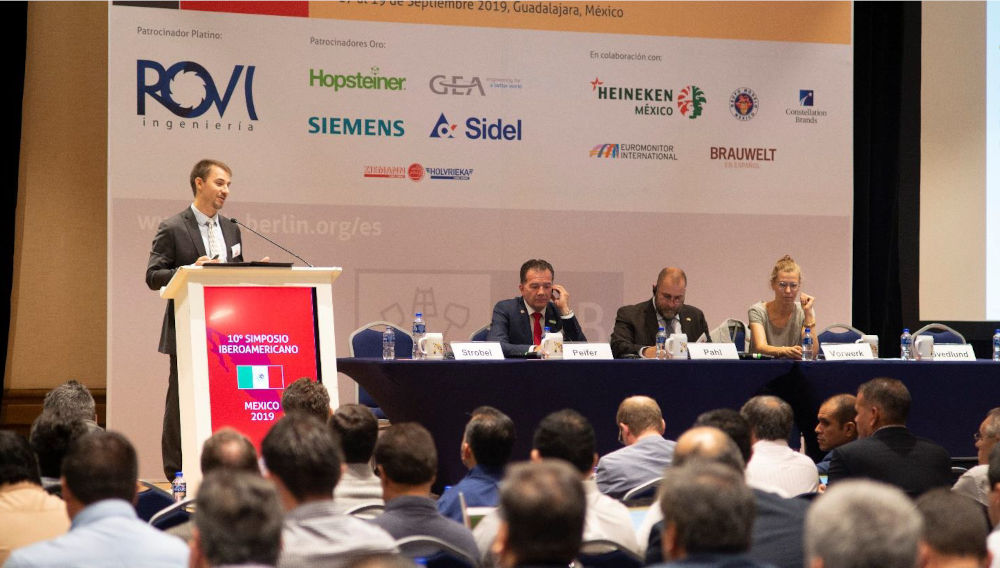 28 October 2022
12th Iberoamerican VLB Symposium Brewing & Filling announced
Onsite conference | After 4 years, the VLB Iberoamerican Symposium returns to Brazil, this time to Uberlandia (MG). Once again, the renowned presenters from the brewing industry, including raw material suppliers, will meet during three days to discuss with the participants current issues.
From 21 to 23 November 2022, the whole brewing process will be covered, by presenting and discussing the following topics:
Raw materials, especially malt barley: Situation on the global market and the impact on the American continent; developments of hop crops in Brazil; aspects of sustainability in hop farms;
technology innovations in the brewhouse area;
fermentation technology: Research and innovations;
instrument advancements for quality assurance; sustainability aspects
packaging and logistics processes.
The program includes technical visits to local breweries. The Symposium will have simultaneous English and Portuguese translation.
The event is organized by VLB Berlin and sponsored by Pentair, Rovi Ingenieria, JT, Anton Paar, Krones, Pall and Hopsteiner.
More information and registration at https://www.vlb-berlin.org/en/brasil2022.