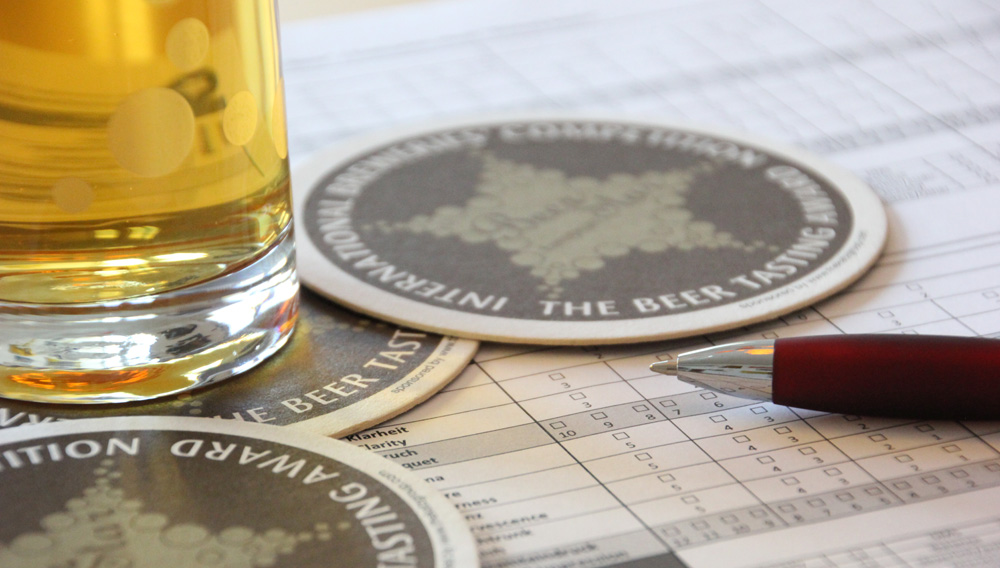 09 June 2022
European Beer Star 2022: Registration ends July
Beer competition | The registration deadline for the European Beer Star 2022 is approaching: Breweries can still submit their beers until 1 July 2022.
Private Brauereien Bayern e.V., organisers of the European Beer Star, can be satisfied: "The European Beer Star 2022 once again proves its internationality. In the middle of the registration phase, we have already received applications from 27 countries and are looking forward to more samples from all over the world –the European Beer Star is part of a truly global family," says project manager Kilian Kittl. The beers submitted will be sampled and tested at the beginning of August by a jury of 150 international beer experts.
Flavour profiles
The 19th edition of the renowned beer competition will feature several innovations this year. For the first time, the jury of experts will create an individual flavour profile for each beer submitted. Participating breweries will thus have the opportunity to compare their beers with the international competition.
"Future Award"
The newly-minted European Beer Star Future Award will be granted for exemplary and sustainable business management. Based on the 17 Sustainable Development Goals of the United Nations, a questionnaire tailored to the brewing industry had been developed together with sustainability experts from the Bochum University of Applied Sciences, experts from the brewing industry and the involvement of relevant stakeholders from the brewing industry.
All breweries that register for the European Beer Star 2022 can participate in the Future Award at no additional cost. From the submitted questionnaires, a team of experts from the Bochum University of Applied Sciences will subsequently determine the ten best applications according to a recognised evaluation form. As with all other categories of the European Beer Star, the identity of the brewery will not be disclosed to the jury. The ten best breweries will be judged again by an interdisciplinary team of sustainability and beer experts as well as media representatives and will be subjected to a European Beer Star tasting at drinktec.
Award ceremony
The award ceremony for the winning beers will also take place during drinktec in Munich on 14 September 2022. After two digital award ceremonies, the organisers, together with the partners of the European Beer Star, are looking forward to an amazing award ceremony on site, true to the motto "That's how Stars taste!" For further information visit www.european-beer-star.com.